The Brown County Humane Society will be hosting its 4th annual SPOT Rabies and Vaccine Clinic on April 26, 2015 from 1-4pm in the Emergency Management Services Building next to the Law Enforcement Center in Nashville, IN.
The clinic is open exclusively to Brown County residents and provides vaccination, microchipping, and nail trimming services for $5 to the first 300 pets. All dogs must be leashed and all cats must be in carriers.
 "The SPOT rabies/vaccine clinic will provide the residents of Brown County an opportunity to protect their pets by offering annual, low cost rabies and yearly vaccinations – thus creating a healthier pet population, and protecting the humans, with whom they come in contact," said Sue Ann Werling, president of BCHS.
 If you're still not convinced you should be one of the 300 people to take advantage of this amazing deal, here are 7 reasons you should:
1)  It's the law. According to the Indiana State Board of Animal Health 345 IAC 1-5-2 Section 2, "All dogs, cats, and ferrets three (3) months of age and older must be vaccinated against rabies."
2)  Who doesn't love a deal? For all you bargain shoppers out there, the average cost of annual vaccines is around $15-20, and that's a low estimate. That's a potential savings of 75 percent or higher!
3)  Going unvaccinated can spell doom for you and your pet!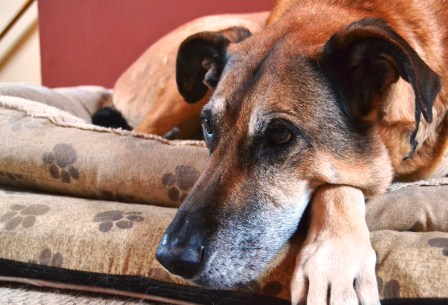 In case you've forgotten how bad rabies is, the virus infects the central nervous system and death usually occurs within days of the onset of symptoms. Remember Old Yeller? (CDC.gov/rabies)
4)  Hate needles? If you are bit or scratched by a rabid animal, whether that be an unvaccinated pet or a wild critter, you would have to get at least five shots within two weeks to make sure you're treated properly.
 5)  Your pet gets some bling.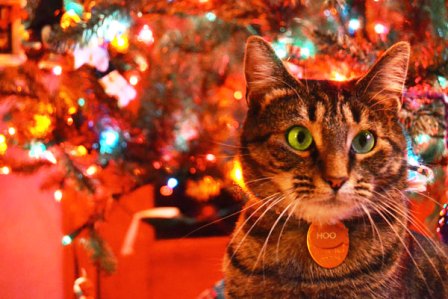 Every year, the state changes the color of the rabies tag and it tends to be a bright, fun color. Hoo wouldn't look nearly as cool without her rabies tag on.
 6)  Love thy neighbor. Every vaccination you give your pet will not only ensure they remain healthy, but also means they won't transmit diseases to other animals or people.
 7)  Reunited and it feels so good!  Microchips allow lost pets to be reunited much more quickly with their owners. Just last year, 106 lost dogs and 15 lost cats were brought into BCHS and reunited with their owners.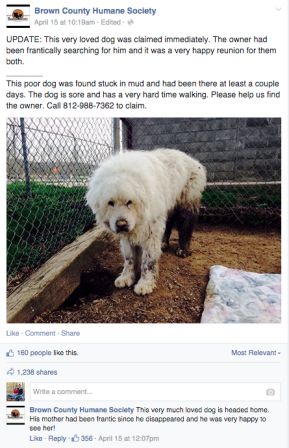 Even if you can't make it out to the event, be sure to get your pet vaccinated by your veterinarian this year in order to keep them happy and healthy for years to come!