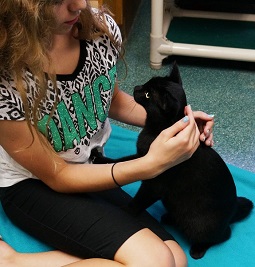 Spooky? It's a good thing he doesn't try, because this sweetheart couldn't live up to his name no matter how hard he tried.
Spooky is very gentle and sweet. He radiates affection. When he looks at you with those beautiful green eyes, you feel like he's giving you a special gift. His attention is focused just on you.
Spooky probably won't be scaring away any monsters, but you'll never have to be afraid of loneliness with him around.