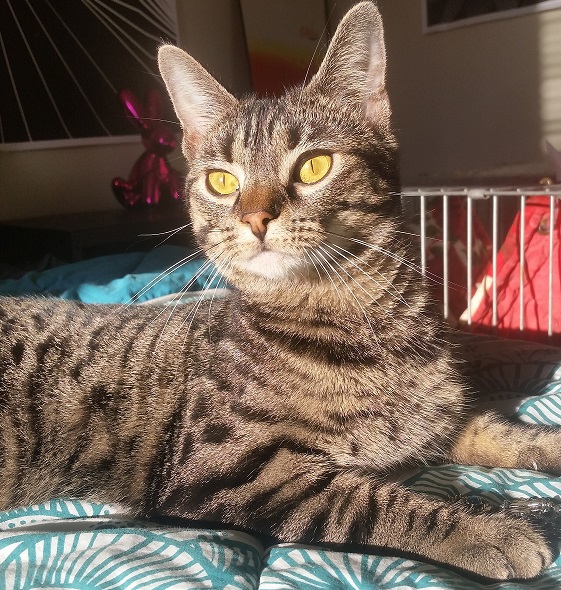 Harriet – Once a very shy kitten, Harriet has blossomed into a playful, outgoing sweetheart, thanks to the love and care of her IU student foster family. But now, the semester is over and Harriet is back at the shelter, where all of the noise and activity is making her begin to withdraw again.
In her foster home, Harriet was full of curiosity, and could turn anything into a toy. She loved to stalk the sunlight across the carpet to find a sunny napping spot. She was affectionate and even became friendly with friends who came to the house. Not bad for a cat that spent her first days hiding under the bed. She even learned the thrill of sleeping on the bed.
Best of all, Harriet runs to greet you when you come home from a long day!
We want this little girl to get into her new home quickly, so that she doesn't become fearful again. We're waiving her adoption fee for an approved adopter.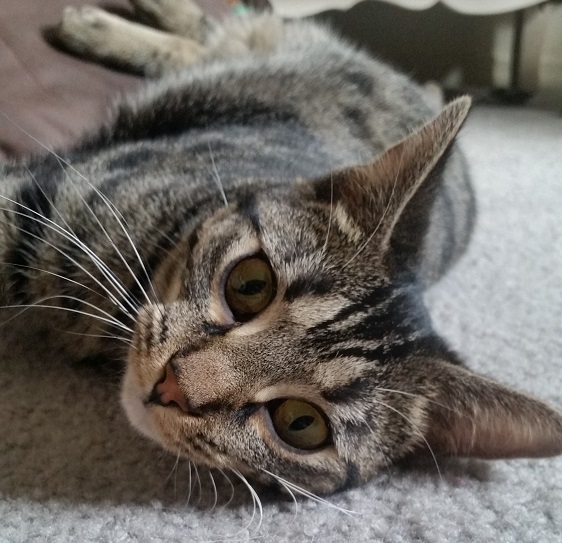 Harriet took a chance on love. Can take a chance on her?