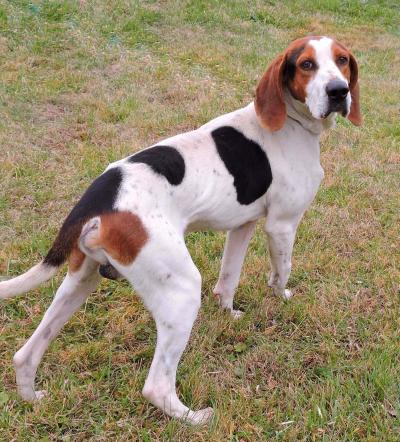 Kris – Just like with Kris Kringle, when you meet Kris, the coonhound, he'll have you smiling in no time. 
Not only is Kris' happy attitude contagious, but he's a joy to spend time with.  He's all wiggles and belly rubs and happy kisses. We're still trying to convince Kris that he's a little too big to be a lap dog! 
When Kris has the chance to play off lead, he runs, sniffs, checks back with you, and off he goes again.  Kris has doggie playmates, which he enjoys just as much as his "alone time."   His leash skills won't win any prizes, but he's learning! 
Come in to meet Kris and you'll find yourself smiling. Don't forget to check out his action video, too.