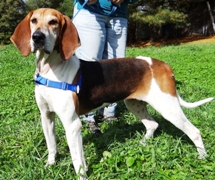 Millie's big brown eyes say it all
She absolutely adores people – in a quiet, tender way. Sit down and she will gently place her head on your leg and look up affectionately.
A few pats on her head and she just melts.
For a young girl she's very well mannered and will bring joy to the lucky family that chooses her.