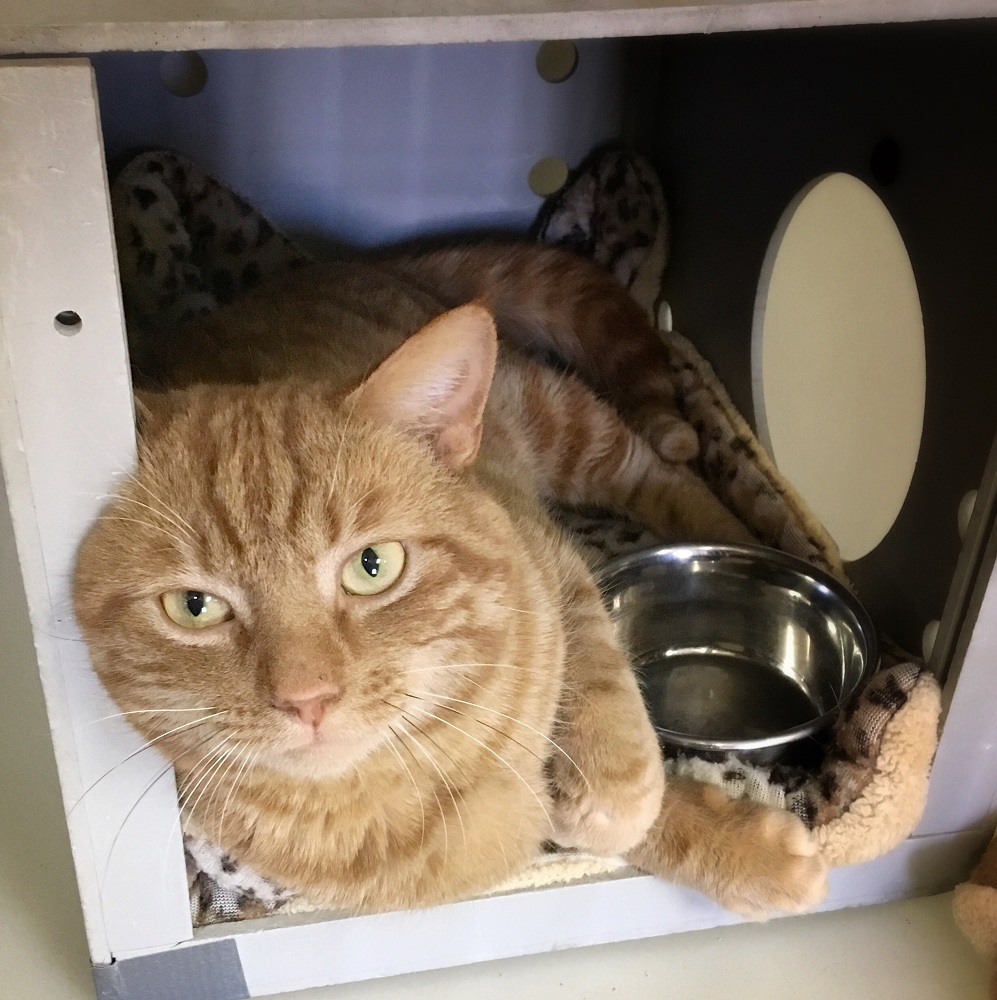 For a job well done, Oslo's favorite bonus is the occasional Pringles potato chip. Her regular payment comes in the form of warm shelter, regular food, and companionship.
Oslo is a barn cat. Valerie and her husband, Don, adopted her in 2013. The little kitten had spent the early part of her life as a stray, born to a feral mother. Kittens who are not introduced to people at an early age are much more difficult to socialize and Oslo was not growing up to be a cuddly "pet." With more than enough friendly cats looking for homes, Valerie knew that finding a home for Oslo would be difficult. At many other shelters, Oslo would have been euthanized.
The Foley's already had a barn cat, Quiver, so they knew that they could provide a good home and that Oslo would provide for them in return. She would become a working cat, helping to keep down the population of rodents and bugs that would eat the valuable grain and hay in their barn. She could also provide companionship to Quiver.
The humane society developed a program for adopting barn cats to the community with no adoption fee. They are generally feral or long time stray cats who are not used to people and will not do well in a house. Just like any other cat from the shelter, all barn cats are spayed or neutered and have received any appropriate vaccinations prior to adoption. The staff at the shelter provides instructions and advice on acclimating the cats to their new home. In return, adopters provide a safe home in their barn, plus regular food and any necessary health care.
Not all barn cats will become affectionate, especially if they still spend little time around people. For Oslo, it was two or three years before she felt comfortable hanging out around the Foley's. Her job isn't to be a cuddly cat, though, and that's fine with the Foley's. They appreciate the work she does and feel good knowing that they can give her a home where she can be safe and cared for. Not all cats are meant to be cuddly pets, but they still deserve the chance to live safe and healthy lives.
If you are interested in adopting a barn cat, or learning more about the program, call the shelter at 812-988-7362.