If you are interested in antiques, searching for an item for your home or pet, or just love finding a great deal, then BCHS's Barn Sale August 13 – 15th is not to be missed! This annual sale takes place at the barn that is located on the shelter's property. People have donated items of all kinds for the sale, and the proceeds all go toward maintaining the shelter.
You can find just about any item you can think of!
There are literally thousands of items for sale at this year's Barn Sale. Are you on the hunt for a reasonably-priced cat perch? Never-used, Christmas decorations? Kitchen appliances? Gently-used furniture? Games and puzzles? Unique jewelry? You are in luck, because chances are, the Barn Sale has what you are looking for. The barn has been divided into several different sections, including collectibles and antiques, books and records, home appliances, dishes and glassware, pet items, sports equipment, Christmas decorations, and more. That's just the inside. Out on the lawn will be rows of tables with even more items and the large pieces of furniture. The barn just can't hold it all! Additionally, a few vendors will be selling their wares at this year's sale.
You'll find reasonable prices supporting a worthy cause.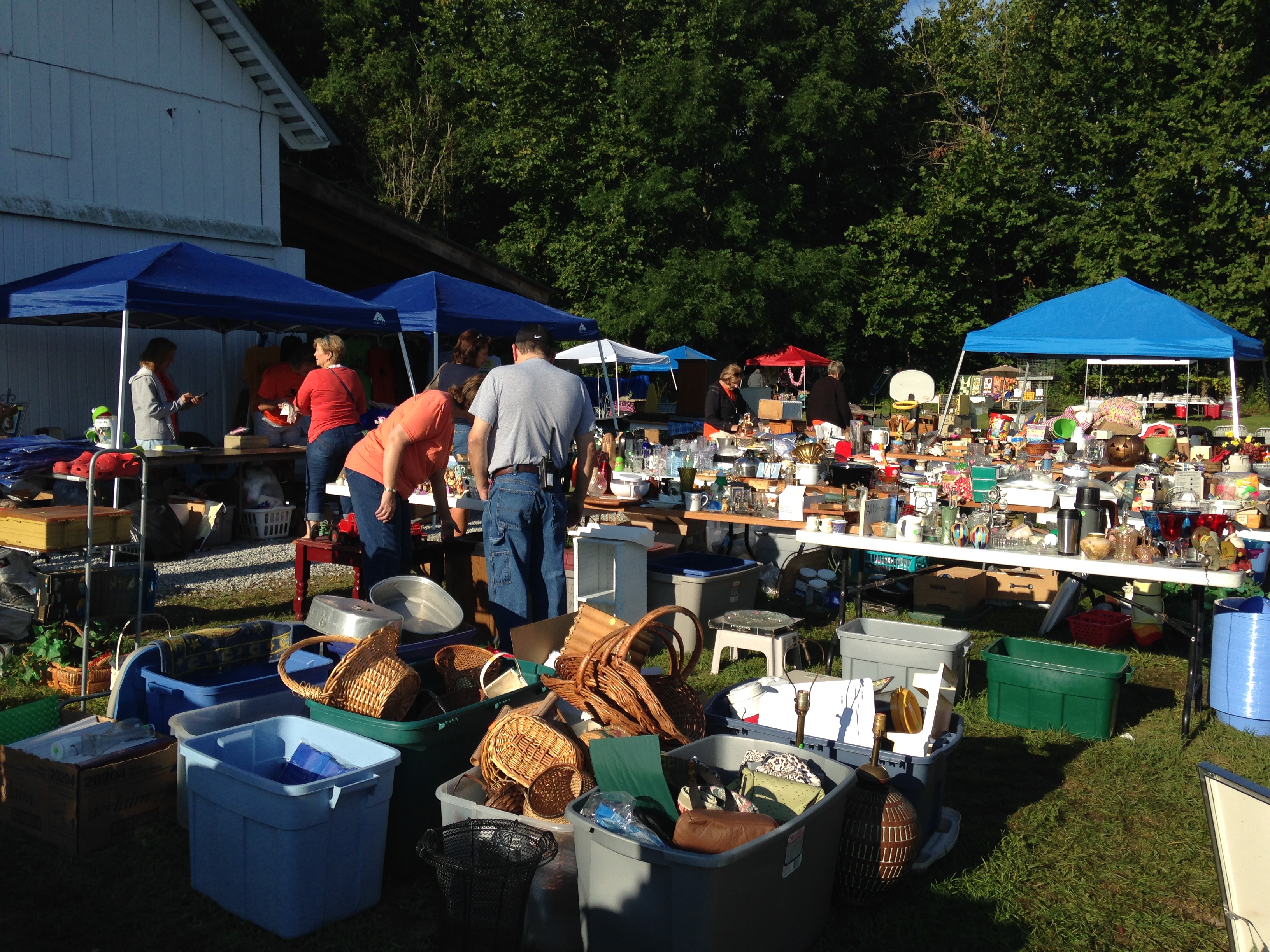 Most of the items for sale are gently used, although many things have never been used and are still in the box. The prices are far below retail-value, and you can find items more than 50% less than you would pay for them in a store. That being said, the main goal of the Barn Sale is to raise money for the Brown County Humane Society. All of the money raised will go directly toward feeding and housing the animals, paying for their medical care, maintaining the property, and all of the other expenses that go into running a hard-working organization. You can feel good about getting a great deal while also supporting a well-loved community resource!
You can count on the sale happening, rain or shine.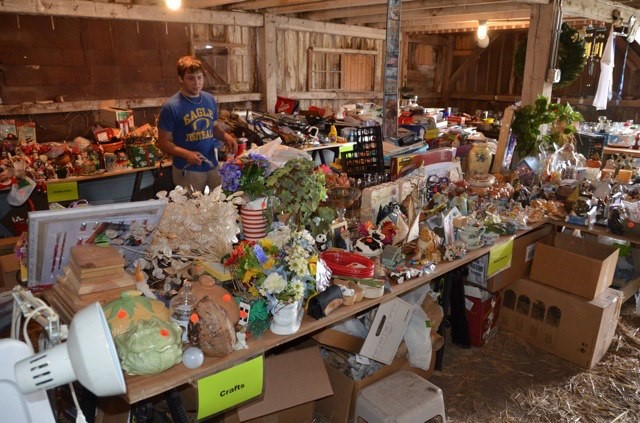 The Barn Sale will take place on the BCHS property. It will start Thursday, August 13th and run through Saturday, August 15th. It will be open from 8 am to 4 pm each of those days. The sale will not be open earlier than 8 am, so you don't need to worry about showing up earlier than that to get a great deal. The sale is indoors and under tarps, so it will remain open even if it rains. There will also be drinks and snacks available. If you are interested in meeting some of the animals at the shelter, you can visit them between noon and 5pm on the days of the sale.
Be sure to stop by and snag a great deal!
BCHS Barn Sale
128 S. State Road 135
Nashville, IN 47448
August 13-15, 2015
8:00 – 4:00 each day (no early sales)