It is our 11th annual
Dawg Gone Walk & Fiesta fundraiser
                                                          Sunday May 19th
1:00-3:30pm (on-site registration begins at 12:30)
Deer Run Park (on the west edge of Nashville)
Online Registration is Closed.
Register at the event on Sunday, May 19 at Deer Run Park.
Each Spring, the Brown County Humane Society creates an afternoon of Dawg-gone fun for humans and their furry canine companions. We have games, contests, pampering stations, info booths & even shopping!
Funds raised for the event go directly to the feeding and care of homeless pets at the Brown County Humane Society, which helps us maintain and improve on our amazing 97% "out alive" rate, one of the nation's best!
So come on out and join in the fun.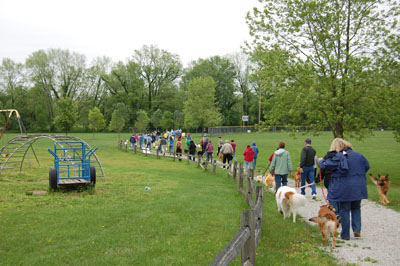 Note:
~All dogs must be leashed. Retractable leashes are not acceptable.
~Dogs must enjoy the company of other dogs & people.
~Dogs must be current on vaccinations.
 Contests:
Best Costume: Does your dog like dressing up as Batman, a devil or even a policeman? Now's the chance. Bring your best outfit and see if your canine can strut his stuff on the judging walkway. And if you want to dress in a matching outfit, go for it!
Most Unique Ears: Does your dog have adorable ears that everyone always comments on? It's time to hear the applause with those ears when your dog takes home the prize for being so unique!
Musical Sit: This is one of the funniest contests to watch, as dogs go round and round with the music to see who can sit faster than the other dogs.
Best Tail Wag: Is your dog wiggly? Have a tail that never stops? This is the contest for her. 
Best Kisser: Does your dog want to kiss you all the time? Now's the time to show that skill off to everyone.
We'll also have: Dancing Dog, Best Drooler, Look-Alike, Big Dog/Little Dog, Best Bark, Best Dog Trick and Verticle Jump!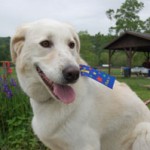 Games:
Participation in each game is a suggested $1 donation.
Remember, this is a fundraiser for the dogs at the shelter!
Doggie Dash: Is your dog great at agility? This is the game for her. We set up a course for your pooch to run through and see if her fastest time can beat all of the others!
Potato Race: This is a game you and your dog do together. You hold a potato on a spoon in one hand, and your dog's leash in the other as we make you go as quickly as you can through some obstacles.
Hot Dog Bob: Every canine loves hot dogs, right? Now is your dog's chance to bob for hot dogs in a small pool of water. What dog wouldn't love this one!
Sneaker Sniffer: Think your dog has the best nose in town? Here's his chance to prove it. We hide a hot dog in a shoe and then hide the shoe in a pile of old shoes. We time your dog to see how long it takes him to dig through and get his reward.
Fastest Fetch: Does your dog want to play catch hour after hour? This is the game for her. You throw the ball and we time your canine to see how fast she can return the ball to your feet. Some of these participants will amaze you with their speed!
What if you don't have a dog, but this sounds like too much fun to miss? Call the shelter and ask if you can bring one of our adoptable dogs for the afternoon. They would love to get out and have fun too!
You don't have to participate in any games or contests with your dog. Just come out and enjoy the day. We have other things too, such as a Pet Photographer, a booth where you can get your dog's nails trimmed, a microchipping station to help get your dog home as fast as possible if lost, and we even have pet-related items for sale. And don't think everything is for the dogs, we also have a snack booth for all of those who get the munchies while playing with their dogs all afternoon. 
This event is a time to celebrate our love for family dogs, as well as love for the homeless dogs who are awaiting adoption. Come on out and be with fellow animal lovers. You will see dogs of every breed, shape and size. It will be an unforgettable Dawg-Gone good time!