From a shy, terrified dog who probably had never known a gentle touch to a bouncy, loveable, happy-go-lucky dog. Bodhi's transformation has been nothing short of a miracle!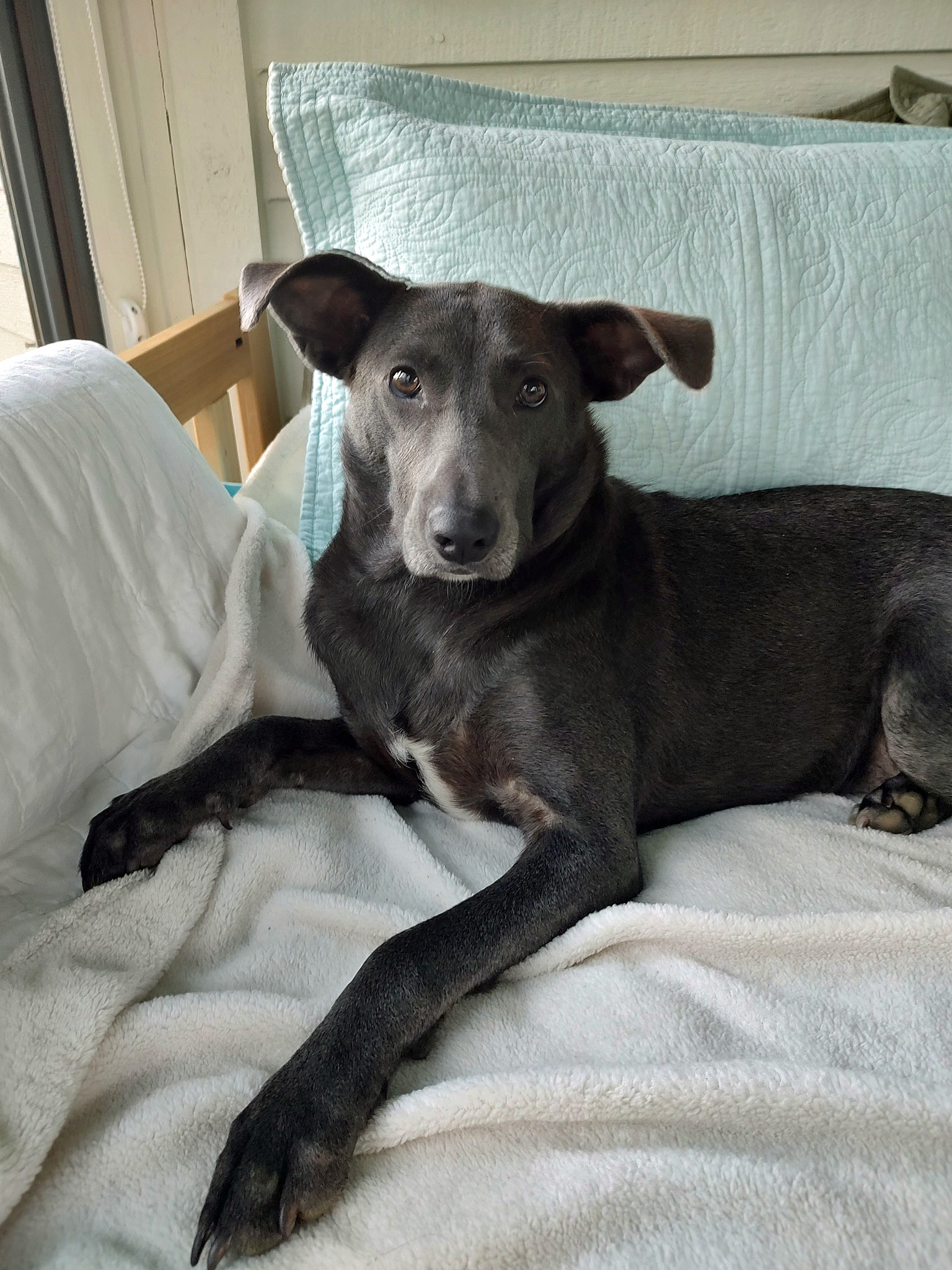 When Bodhi's foster arrived to pick him up, he was so scared that we could barely convince him to get into the car. The entire ride he paced and paced. When they got to her house, he ran straight to a bedroom to seek a safe space from which he could only be coaxed out with food.
It took days of patience, but finally a switch flipped. This timid little boy who had been found in the woods stuffed into a crate with his three brothers, who had lived in the shelter for months and watched each one of his brothers leave him began to trust. One night, Bodhi slinked his way over to his foster mom, laid down next to her in bed, and put his left paw over her heart. When she woke up the next morning, he was still faithfully by her side.
In the weeks since that night, Bodhi has come out of his shell. He LOVES to play ball and chase squirrels in the back yard and go for long walks. The only thing he likes more is other dogs! Bodhi adores every dog he meets. At the end of an active day, he is more than happy to curl up on the couch with you. He simply loves everything life has to offer.
Bodhi still needs help overcoming his fears. He is hesitant when meeting new people, although if a human visitor comes in with a dog, he warms up to the dog immediately and the human just a little while later. He is still a puppy in so many ways. But again, his desire to please is immense. He needs someone with patience and a sense of adventure.
You can visit the BCHS online blog read the full update from Bodhi's foster and see a video of how happy he is in his temporary home.
Bodhi has been waiting 300 days for a permanent place to call his own. It is clear that he is ready to put his sad beginning behind him and move into a joy filled life with a family who will love him unconditionally. He will return that love a million-fold.
If you are interested in meeting Bodhi, complete an online adoption application and a staff member will reach out to schedule a visit in Bodhi's foster home.