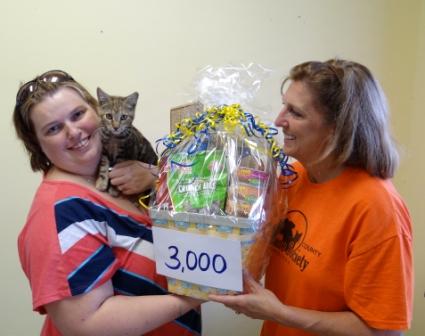 SPOT – Awesome News! – This past week SPOT hit a major milestone. The 3000th pet was neutered.
This is pretty amazing considering the program has only been available for 3.5 years.
A huge thanks goes to the hardworking volunteers that make this program happen. Pictured is 3000th pet neutered with his mom and SPOT Volunteer Sue Ann Werling (on right).
More Awesome SPOT News! – The Humane Society of the United States is providing a grant to help us mentor other organizations to create a SPOT-like program. Currently we are working with FLASH in Jackson County. Their first spay/neuter transport will be in October. Here's a link to the press release.