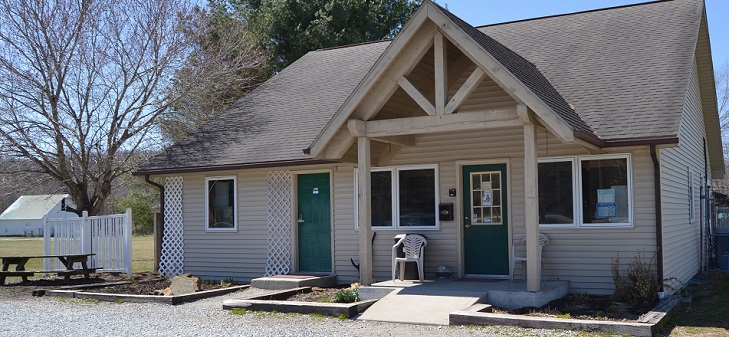 In 1966, a small group of people got together to discuss how to help the homeless animals of Brown County. By the end of the meeting, bylaws had been written and the group officially became the Brown County Humane Society. Through the hard work of thousands of volunteers, and the generous support of donors, the humane society is now considered by many to be one of the most successful shelters of its kind in the United States.
It hasn't always been easy. Brown County had four times the number of pets per person entering the shelter than the national average, and far more than surrounding counties. By the end of 1999, the save rate at the shelter was still just 30 percent.
At the start of the new millennium, the Brown County Humane Society made a renewed commitment to do everything possible to find homes for all animals, including the youngest, the oldest and the ones with special needs.
More progressive programs were studied and implemented. Donors helped establish a medical fund for serious medical care. A foster program allowed sick and very young animals quiet homes for recovery or growth. Partners transported dogs to shelters in other parts of the country where there was a lack of adoptable dogs and cats were taken to Petco and PetSmart stores for adoption. There were new health protocols, off-site adoption events and different marketing plans.
By 2006, the save rate had risen to 82 percent — 32 percent above the national average.
Yet with everything that was being done to save the animals, new ones kept coming. So in 2010, the Serving Pets Outreach Team was formed. Donations provided funding for an aggressive spay/neuter program, support to help people keep their pets during difficult times, and education about responsible pet ownership. The S.P.O.T. program has helped reduce intake at the shelter by 50 percent.
In 2011, one of the most important milestones of all was met: The humane society no longer had to euthanize any animals due to lack of space or funds.
Last year, the Brown County Humane Society celebrated the fifth year in a row with a save rate over 95 percent.
There's still more work to be done. Almost 30 years of wear and tear on the shelter building will need to be addressed and the spay/neuter program will remain crucial to keeping the population of homeless animals down. It will take the same team effort to meet those challenges, but we know that with the support of a great community, we can work together to get them all home.