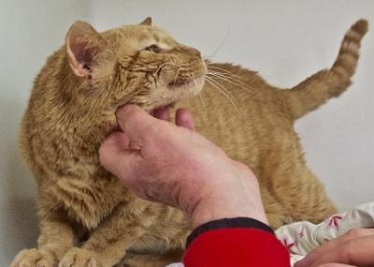 Noogie – His mission has always been to be a faithful and loving companion. When his owner passed away and he was brought to the shelter, he seemed completely lost. At first he withdrew into himself. He always enjoyed having his chin scratched and being talked to, but he would spend most of the day sleeping.
But Noogie is a fighter, and he pulled himself through. He's ready to get back to work loving and sharing your life. He is a talkative, sweet and friendly guy, and he's very curious. He likes to be out exploring.
Noogie's new mission is to find a home where he can continue to give his love for the rest of his life. He's very good at it.