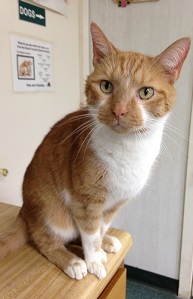 Lambeau – Sure, he's no spring chicken. He's a sophisticated elder, who knows what he likes.
People…very much. Cats…they're ok as long as they know their place (none of those rambunctious kittens that don't know how to contain themselves). Soft beds…oh yes. Bird watching…lovely.
Water from the facet…YES! Yes, please! Water from the faucet!!
When the water comes on, Lambeau's eyes light up and he reaches out his paw to play. Water on his paw, water on his head. He drinks the water. He bats at the water. He stares at the water.
Lambeau reminds everyone that, no matter what your age, being young at heart is what really counts.