The "Open Your Heart" Collection
Behind every open heart is a story.
Keep your heart open and love will always find its way in.
— Jane Seymour
Every cat deserves a home, but our hearts always go out to cats who lose their home when their owner dies. To go from a wonderful, loving home to the shelter is traumatic, especially when the cat is a senior.
Two wonderful cat lovers, both of whom had given loving homes to several cats for many years, recently passed away, and their cats were put in our care.
In one home were Noogie, Noah, and Bob.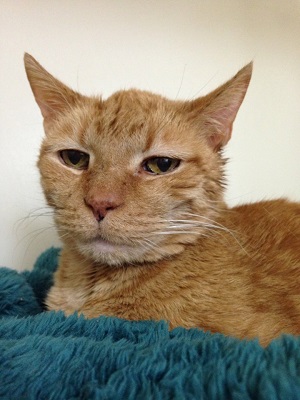 At 16, Noogie is the oldest of the three and has had the most difficult time adjusting. It took him a while to feel comfortable enough to start eating, which made him weak and a bit wobbly and rough looking. He's made great progress, though, and is beginning to eat well and get some lovely spa treatments to make him feel better. He's loving the attention, and has let us know that his favorite thing is kisses on his head. He LOVES kisses on his head.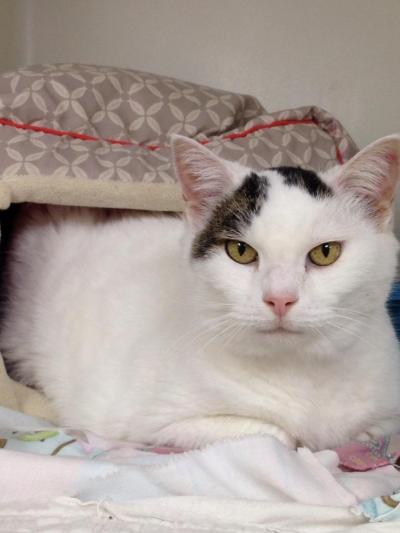 Noah is 11 years old and looks and feels like a giant cotton ball. The quickest way to Noah's heart is to scratch his chin. He'll give little love nibbles and rub his face on your hand and, if you stop, reach out with his paw to draw you back in. Noah is also very fond of head bumps.
Noogie and Noah are great friends and would love to be in a home together. They are very comforting to each other and it would help them adjust to their new circumstances.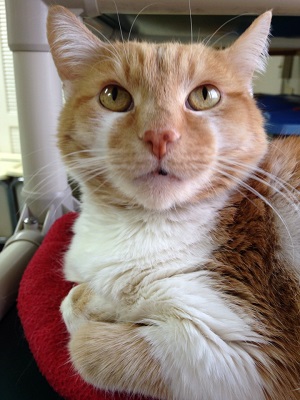 Bob has adjusted the best. At just 8 years old, he's the youngest of the three and the most adventurous. He's very friendly and talkative and absolutely loves attention. He's wonderful to pet because he's so soft and lets you rub his belly. Bob would be a wonderful addition to any family.
In the second home were Sugar Plum, Dusty, and Danny.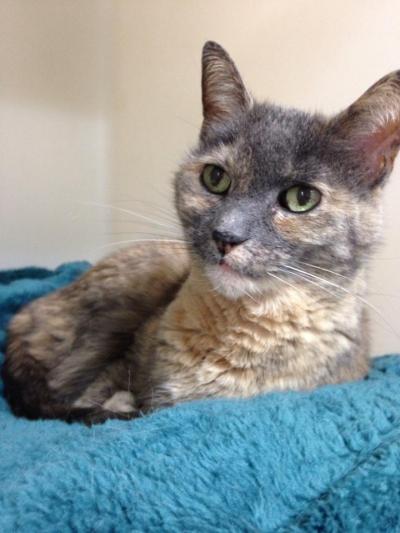 Sugar Plum is the grand dame, at 12 years. As sweet and beautiful as her name implies, Sugar Plum was the indoor companion and much-beloved girl in her former home. She's used to being a bit spoiled and doesn't really like to share much with the other cats. She's very talkative, probably from years of sharing secrets and conversations. Sometimes, her raspy voice can make it sound like she's growling, but it's just her way of talking. At heart, Sugar Plum is just a very sweet lap cat looking for a new best friend.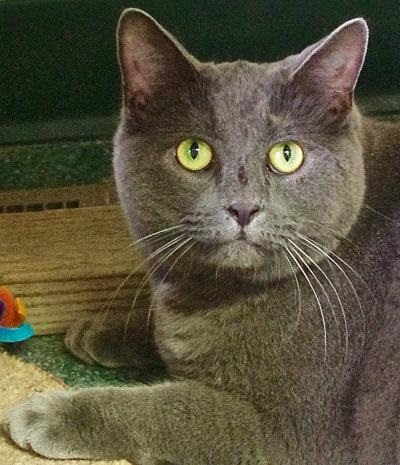 Dusty and Danny are brothers and have been together all of their lives. Just 4 years old, they're BIG, huggable boys with a lot of love to give. Dusty is a beautiful, distinguished silver color and a little more outgoing than Danny. Danny is sleek and black and has the most beautiful eyes. Both are so friendly and sweet. They're bonded and we'd like them to go to a home together.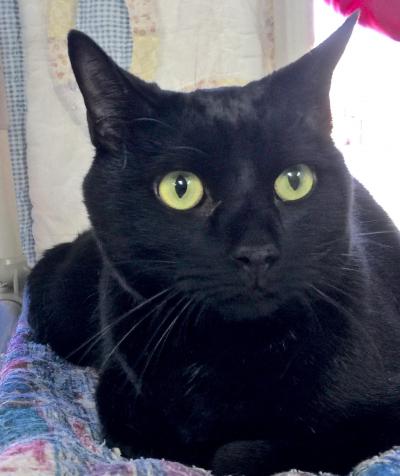 These are all wonderful cats. Not necessarily more special than any others, but maybe going through a more difficult time. Animals do feel loss. For the older cats, especially, finding a new family quickly will help make the transition into their new lives a bit easier.