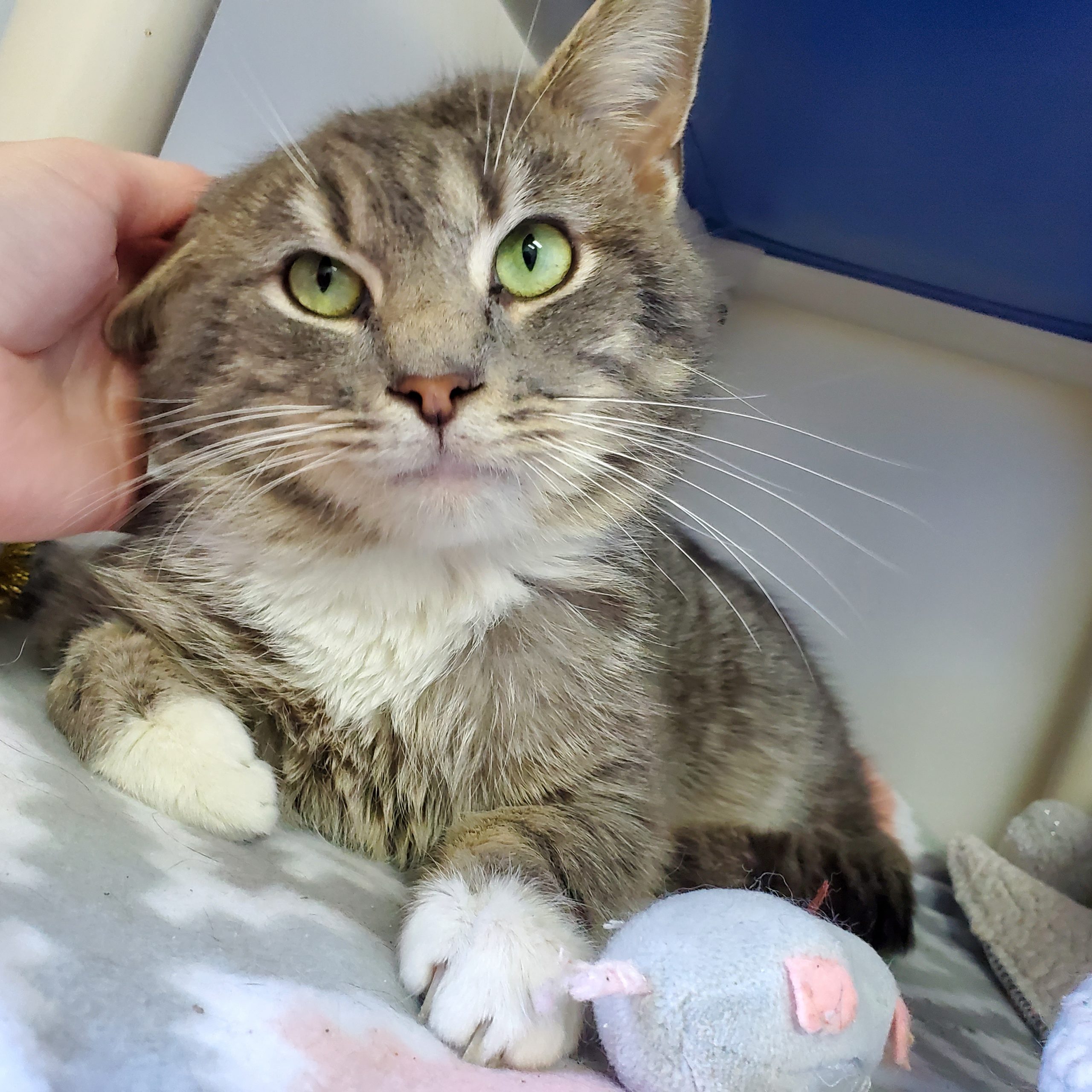 It only took Eugene a few hours to win over his foster mom. And, now she can't stop bragging about him. Here is what she has to say about this sweet boy:
"We have gotten to know Eugene and he's amazing! Such a relaxed little guy, he loves our dogs and has even been seen lying with them around the house! He is a VERY social cat and likes to follow you around to see what you are doing…he also is a lap cat and loves to just lounge on your lap! He loves to be pet and will just purr and purr.
He's actually pretty talkative too and will give you an earful while you are petting him! He loves to sunbathe and we have seen him in the window or by our glass door just taking in the sunshine. All in all, he is just a great cat who loves life and is super relaxed and also loves the Temptations cat treats in the tuna flavor!
Eugene will need to be the only cat in the home, but as his foster mom mentioned, he is great with dogs! Please consider giving this social, people-loving cat his forever home.
Approximate Age: 5 years