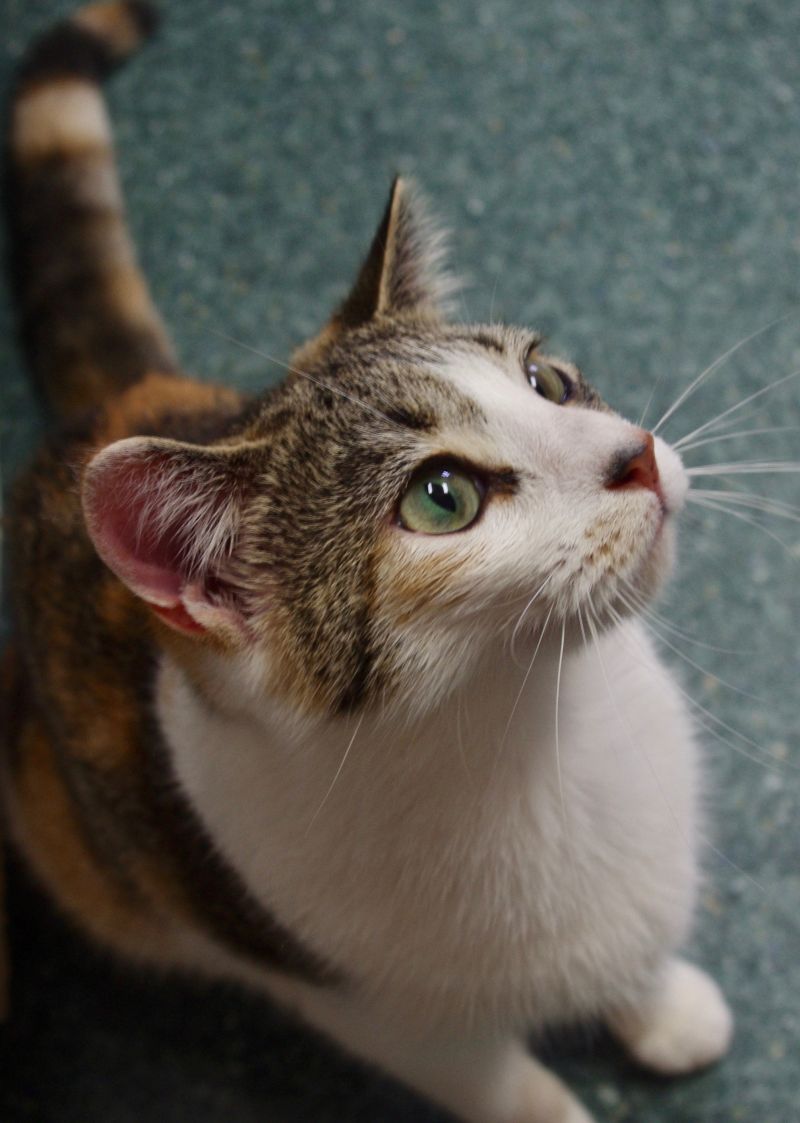 Fendi – Fendi is such a sweet-tempered girl with a wonderful, ladylike, demeanor. When she glides up to people to greet them, what you hear them say most often is "oh, she's so sweet!"
Don't worry though, she isn't too prissy or delicate. Fendi has a very playful side, too, and will chase a toy mouse with plenty of vigor and excitement. Her eyes gleam with delight when she catches one.
What a lovey balance for such a charming girl.