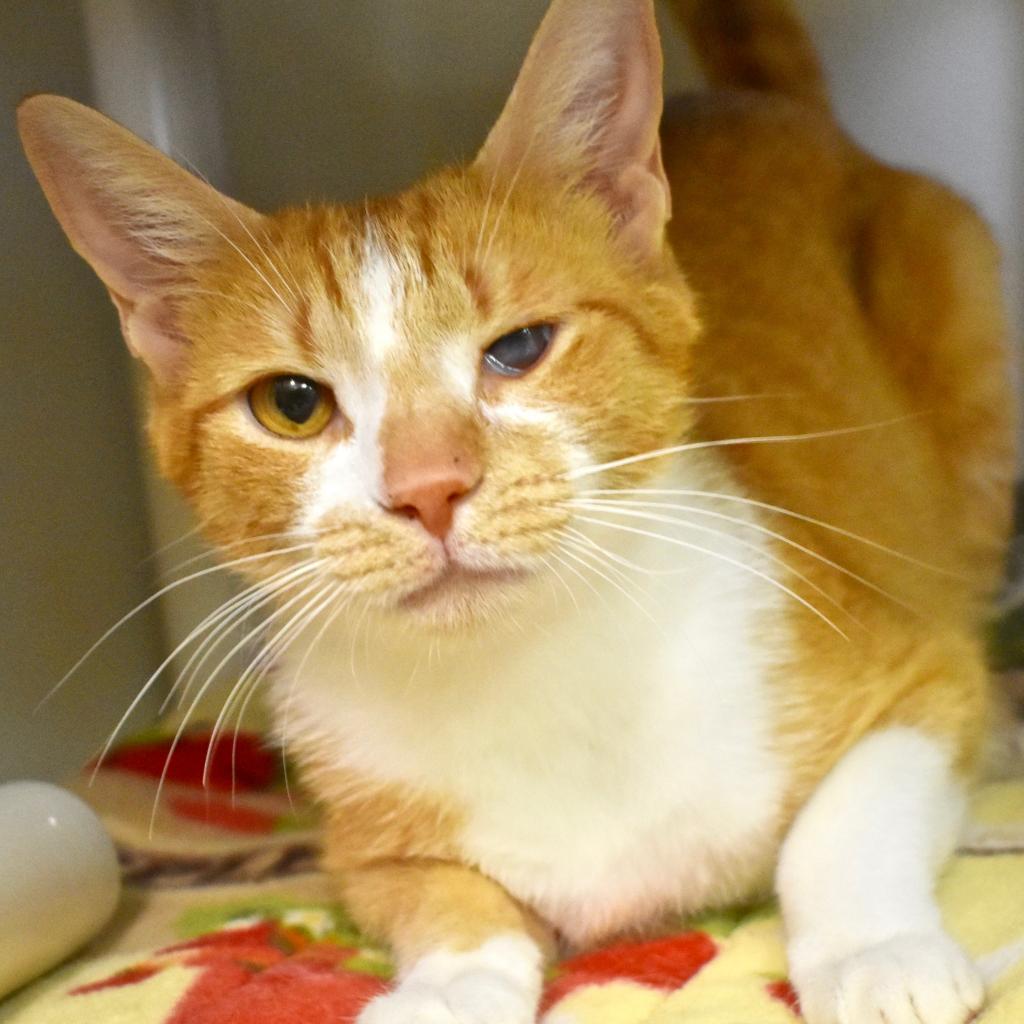 Molly has spent the past two months being the best momma. She was super attentive and on top of all the kittens needs. Now that Molly's babies are grown and finding homes of their own, she is ready to find a permanent place to call her own.
Molly is very personable, she LOVES getting brushed and really seeks out attention. She does not enjoy getting picked up, at least not yet. But she comes right up beside you and stays super close. After several weeks, she even got up on her foster mom's lap and rubbed against her cheek. So, we wouldn't rule out her becoming a lap cat given time to settle in!
As you see in her photos, Molly does have a bit of an eye issue going on that we are working to heal. But, it does not affect her ability to share the love.
Molly is an absolute joy to have around and would make a great companion to any home.