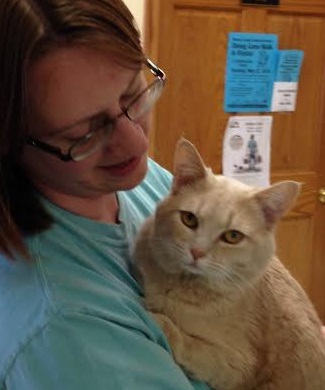 Buckley – Having a rough day? Would you like a hug? Buckley would be very happy to give you one. How about another? Ok.
Buckley is a real favorite at the shelter. Staff and volunteers can't seem to help themselves and they all stop to spend time with Buckley when they're there because he's always happy to see everyone. Of course, there is that hugging thing.
Buckley is a bit special, too. His two front feet are crooked, which gives him a unique look, but don't create any big problems for him.