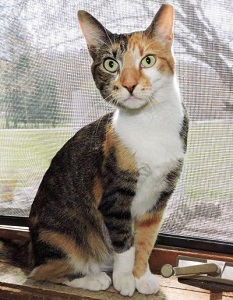 Jasmine – Elegent, lanky, even regal, Jasmine is an exotic princess of a cat. She has the calm, independent demeanor of a queen but she still wants to be loved and pampered like a young girl. Although her looks command the attention of royalty, she has the heart of an adventurer. You can see the wonder of the world in her eyes.
Jasmine doesn't demand your time, but is eager to get it. She'll love to be with you when you'd like company, but will happily go exploring if you need private time.
With Jasmine, you get the best of all worlds.