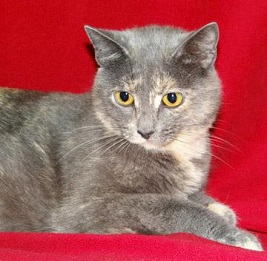 Adele – The girl that makes everyone stop and stare. 
Adele radiates a quiet beauty, not really aware of the effect she has on people.  She is a shy and reserved kitty, not yet trusting her own true character.  She has a loving personality, learning to protect her little condo mate. 
Adele is the best friend who will patiently listen to your troubles and triumphs and give you love and cuddles in return.