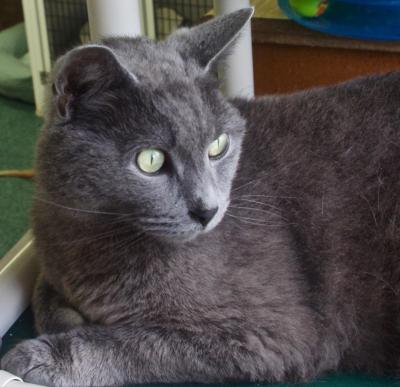 Cagney – That face! That fur! Have you ever seen a cat this handsome?
Cagney knows he's good looking, but he hasn't let that go to his head. He's generous with his affection and gives lots of loving head bumps in return for pets. Give him a nice spot by the window and he'll happily entertain himself watching the activity outside.
You'll like Cagney's good looks, but you'll fall in love with his heart.