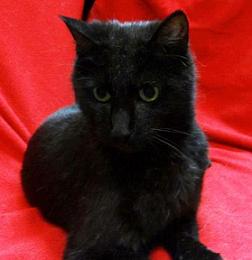 Homer, Sr. likes to hang out and watch the daily hustle and bustle of the cat room. He may be a senior kitty, but he's still full of energy and fun.

Homer likes to keep a bit of distance between himself and the other cats.  On the other hand, he'll hang out with anybody if there's food involved! This boy loves his treats and will follow you anywhere for one!
Come meet Homer for yourself and give him a treat. He'll love you forever!