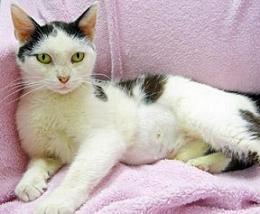 Jana  – She's quite the attention grabber. When you walk by her condo, she will literally reach out to grab your attention.
Jana just wants to make sure that you know she's there, ready to play or cuddle or entertain…whatever you need.
Jana came to the shelter as a stray, so she's still a bit anxious she might get left behind. We've told her not to worry, the right family is out there and will come to get her.