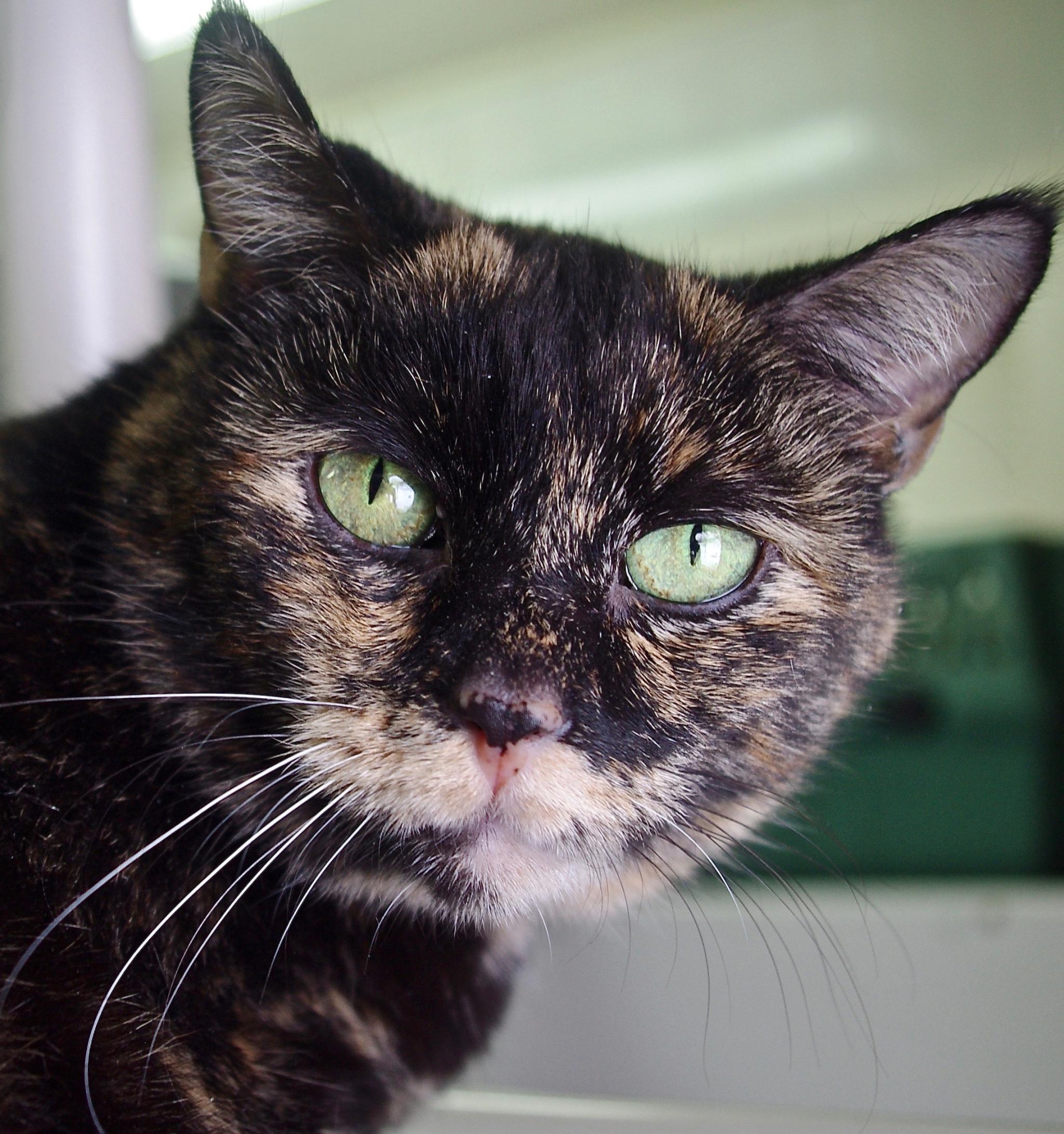 Sophie – She's a love bug, just looking for someone to love her back. Her main joys in life involve chin scratches, head bumps, and body rubs. She has a calm and sweet personality and when she looks at you with those gorgeous green eyes, you'll be mesmerized.
Sophie isn't at all demanding. She likes to watch the birds outside the window, or nap on a nice soft bed. Her favorite place will probably be wherever you are, but if you're busy, she's happy to relax on her own.
She's a bit on the plump side, so she needs a home where she'll be showered with affection, not food. That shouldn't be hard, though, because it's impossible not to love her back.