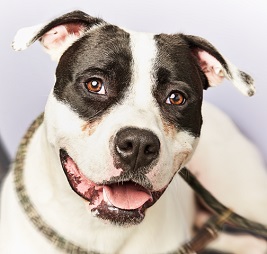 Butch and Sundance. Laurel and Hardy. Joey and Chandler. Calvin and Hobbes. Famous buddies, sidekicks, best friends. You never think of one without the other.
Zorro wants to be your sidekick.
Behind his beautiful mask is the biggest heart and the most loyal companion. This boy is ready for great adventures, so hold on tight. Zorro's a big boy, and his exuberance is infectious. He loves to just let it all go. Everything he does, he does with an exclamation point! Chasing a frisbee! Running in the field! Going to McDonalds for ice cream (he loves the drive-through)! He's looking for a friend who can keep up and enjoy the ride.
Once he's experienced everything the day has to offer, Zorro will happily cuddle up by your side, satisfied that the day has been lived to its fullest, still your faithful companion. He'll close his eyes and drift off, dreaming of your next adventure together.
See Zorro on his favorite adventure, a trip to McDonalds