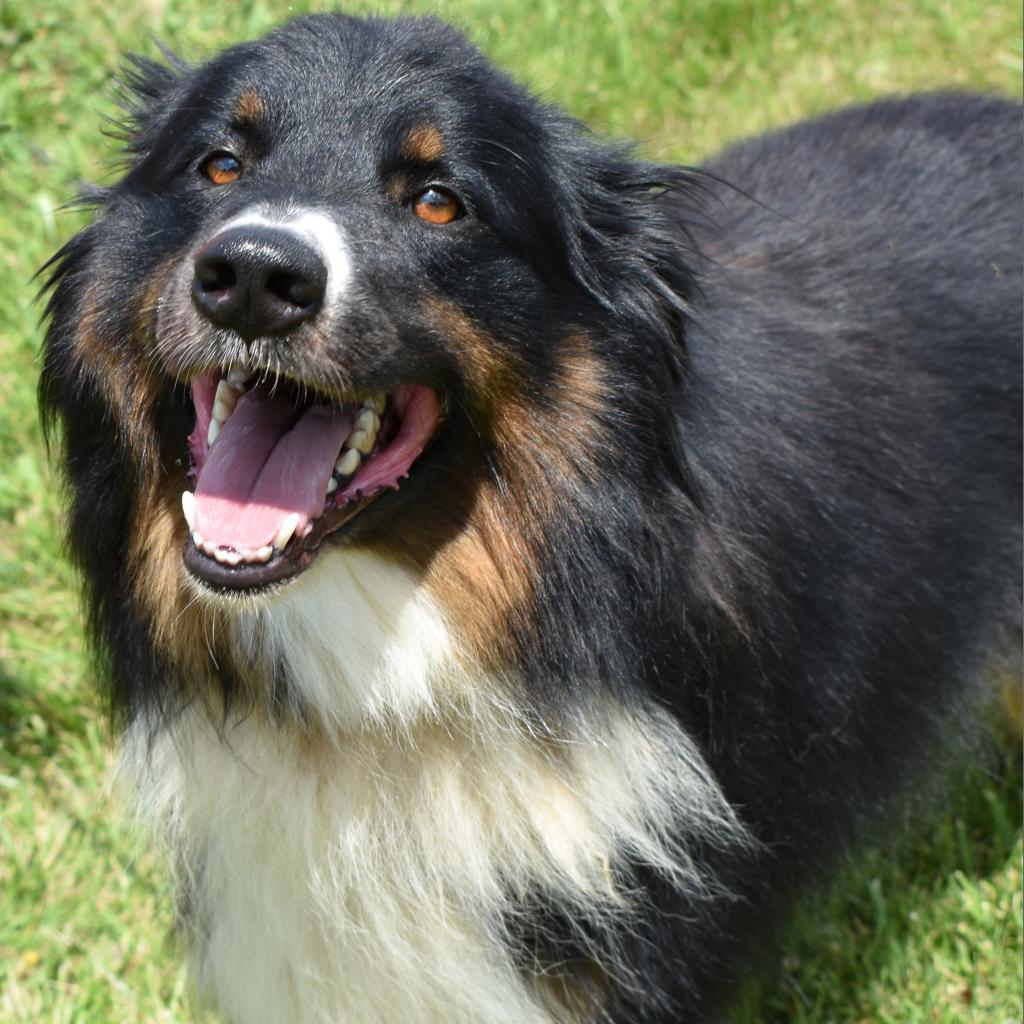 Can a boy be stunning? We absolutely think so, just take a look at Boomer. He is gorgeous with his big luxurious coat. His folded ears will perk right up when something catches his attention – especially people or treats or people with treats. 
Boomer has done some training and is learning lots and is a pro at catching on to new things. Continuing his training would be a great mental challenge for this active guy. Boomer is very playful. He loves this big orange nerf ball even though he can barely get his mouth on it. But that doesn't stop him from prancing around with it in his mouth.
Boomer will need to be the only pet in the home. But, if you spend just a few minutes with him you will quickly see that he is all you need!