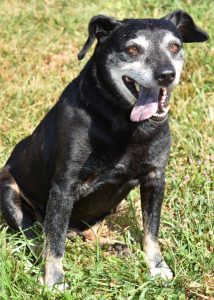 People often come to the shelter looking for a dog to adopt with some common attributes: medium size; a good companion; not too difficult to handle; sweet. Well, Caesar fits the bill perfectly.
Caesar is a mellow dude looking for a family to call his own. He doesn't need much, just a nice cozy bed, some kibble, and people to give him butt scratches and belly rubs. He'd be more than happy to spend the day cuddling on the couch with you watching TV and eating snacks. Caesar walks well on a leash and enjoys the company of other mellow dogs.
Any family would be lucky to have a sweetie like Caesar!