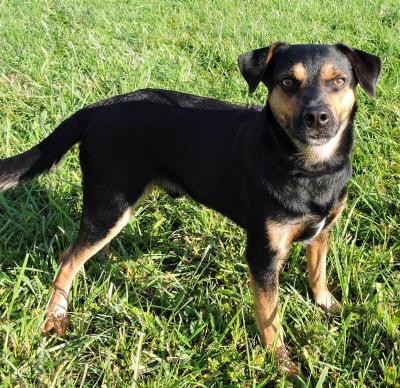 Brownie – Everyone loves a brownie and our Brownie is as sweet as those tasty, chocolaty treats!
A little over a year old, Brownie has all the enthusiasm for life that pups have.  He enjoys chasing balls and playing with other dogs.  He's generous with his kisses and his tail consistently wags when getting attention.  He'll even try to climb into your lap if you'll let him!
Brownie is a perfect portion size, too. Not too big to leave you feeling over-indulgent, not too small to leave you wanting more. He's just right.