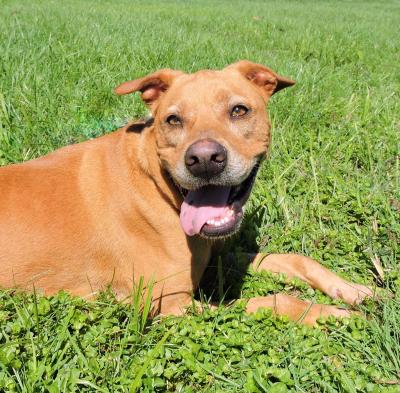 Hudson – Look at that face! That's the face of a dog in love with his person, and that's what Hudson is looking for. He's a true "companion," hoping to create that special bond with someone.
A 2 year old Lab mix, Hudson isn't an "everyone" dog. He prefers to get to know you and trust you, but once he does, he'll be your forever friend and you'll know you've accomplished something very special.
Hudson will do well in a quiet home with less activity and no small kids. He likes to walk on his leash and when he gets to know you, he's very attentive.