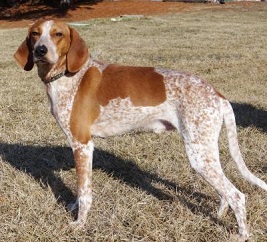 Charlie – Crowned Mr. Congeniality at the shelter, not only is he an extremely handsome guy, but he has a winning personality, too! 
Charlie is a wonderful mix of "cool and collected," demonstrated when he politely asks to get into your lap, and a bit of "goofy," shown when he's playing with other dogs.
Charlie enjoys quiet time with people and he'll do his best to get right up next to you. If you pet him using long, slow strokes, he just might doze off in your lap.  He also loves to run in big circles and entice other dogs to chase him. 
If his peers could vote, they would agree that Charlie is Mr. Congeniality!