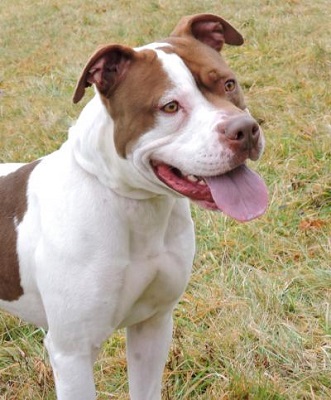 Dresden – There's always a smile on his face. That may be because everything makes him happy. For example, walks. Then there's tennis balls. Treats. Tennis balls. Of course, attention from his companion including pets. And more tennis balls.
Dresden is an active boy who will chase balls as long as you want to throw them. His funniest trick is trying to catch one when he has another in his mouth! He seems certain that it's possible if only he practices a little more. That's one of the ways that Dresden's pure enjoyment of life seems contagious.
An active family with enthusiasm to match his would make Dresden even happier, if that's possible.