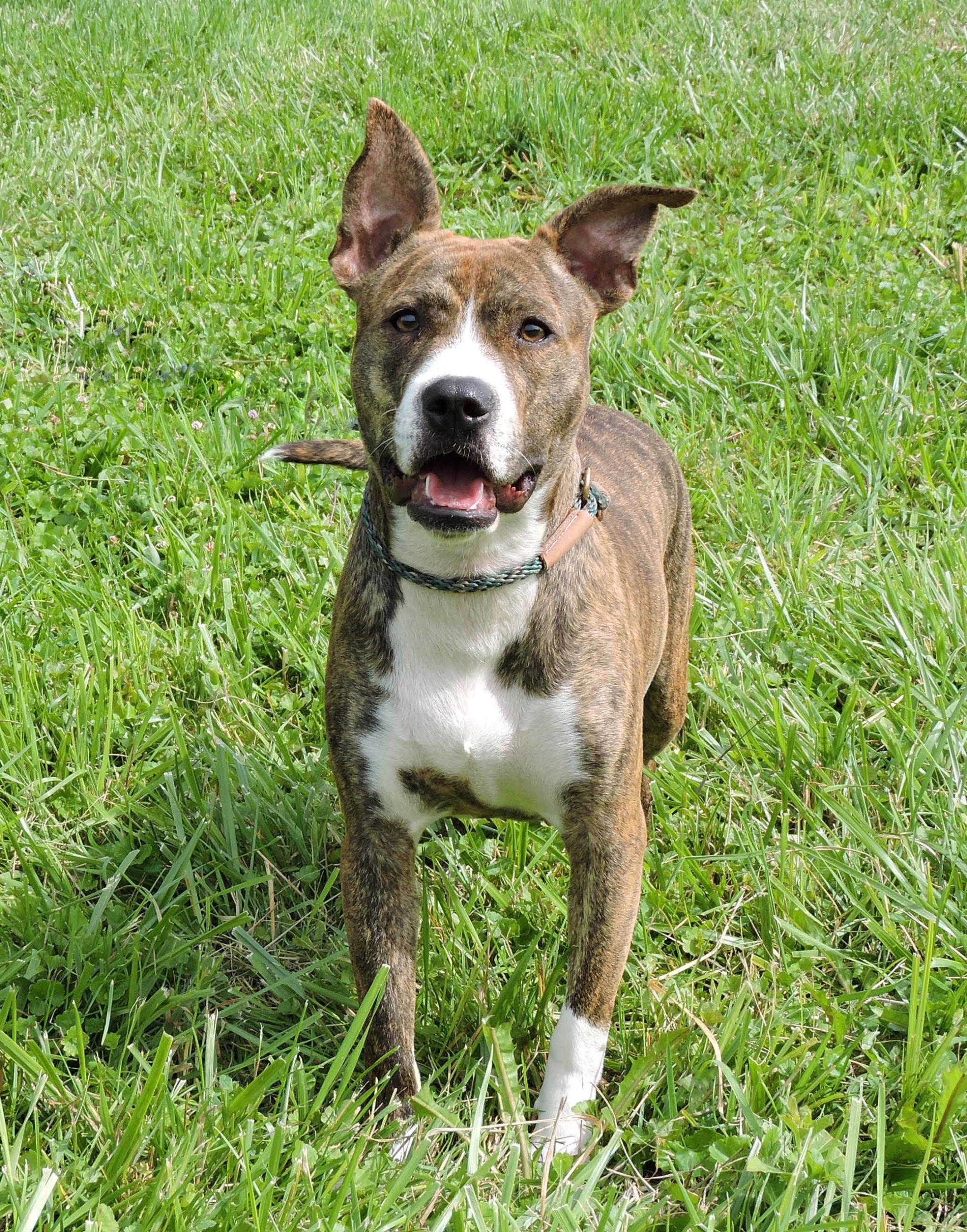 Molly – Balls are okay, Frisbees are tolerable, but people are really what Molly's all about.
Take this beautiful, brindle girl out and she'll chase a ball with some enthusiasm but her real joy is evident when she turns back toward you and runs at a full gallop to be by your side. Don't be surprised if she neglects to bring the ball back with her!
Although, she loves to be by your side, she's not a "Velcro" dog and is content to explore and sniff around on her own. Molly is a real "looker" with her beautiful striped coat, airplane ears and soft brown eyes. She'll look stunning on your sofa!
Come meet Molly and be prepared to fall in love.