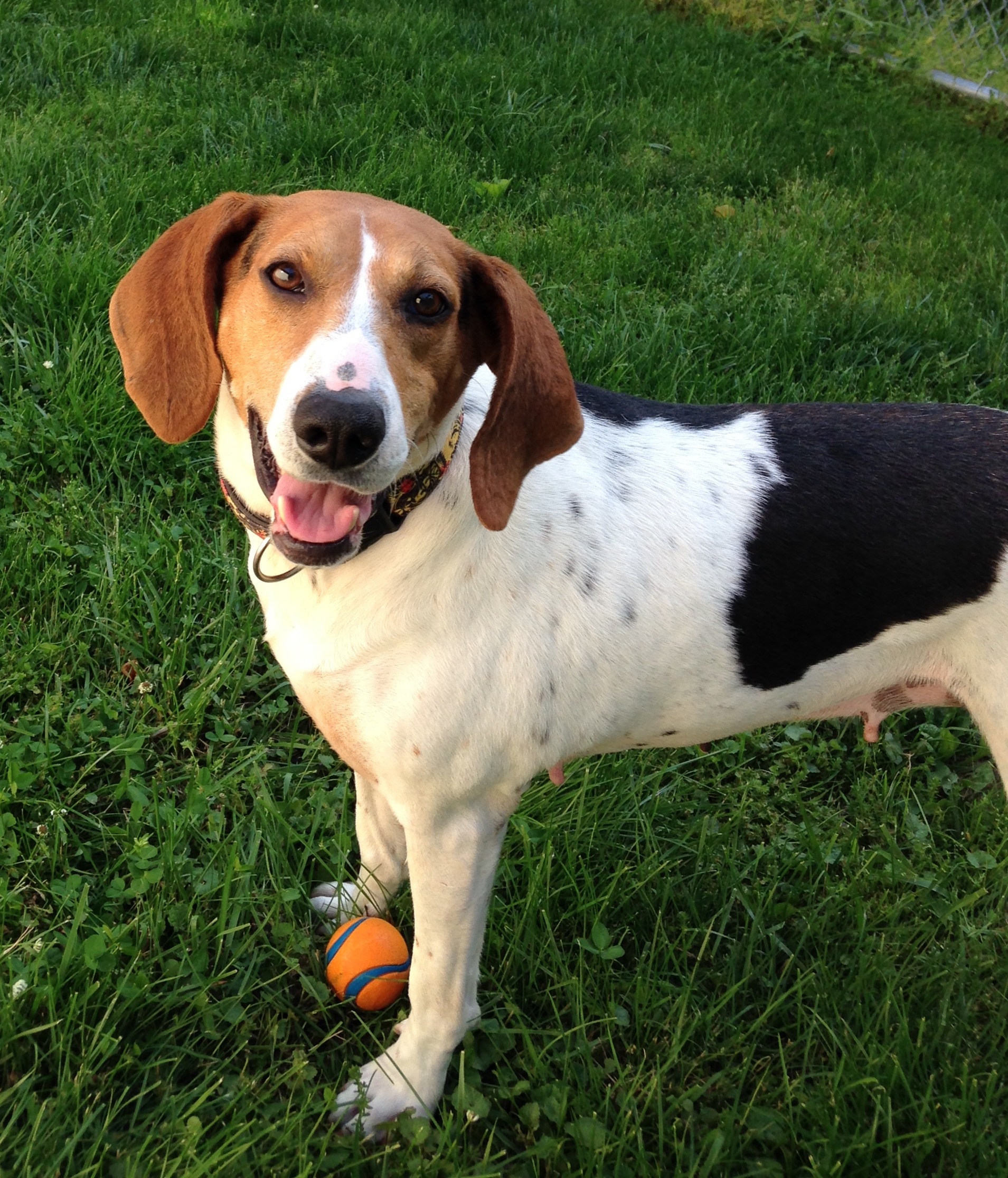 Zoey – Her biggest decision of each day is determining which person needs her attention the most.
Zoey is so funny to take out into the play yard with two people. She zips back and forth between each one stopping long enough to allow for some pets before she's off checking in on the next person. This girl is all about people. A few tosses of a tennis ball and she'll go investigate, but really what counts in her life is people. Her big doe-like eyes, long, soft ears and gentle demeanor make her irresistible!
If you're looking for a dog who will dote on you, Zoey's your gal!