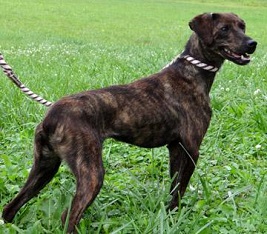 Daisy –  Pretty Ms. Daisy likes to be on the go.  This beautiful girl, with the multicolored coat, is always up for a walk. She loves to go to the play yard and run from place to place, exploring all the new sights and smells.  
Daisy is still young and has lots of puppy energy.  Her eyes are always bright with excitement and she's so happy when she can be outside playing. Of course, she also knows how to settle down for some loving attention.

A great size, just 24 pounds, Daisy will be a wonderful addition to an active family.