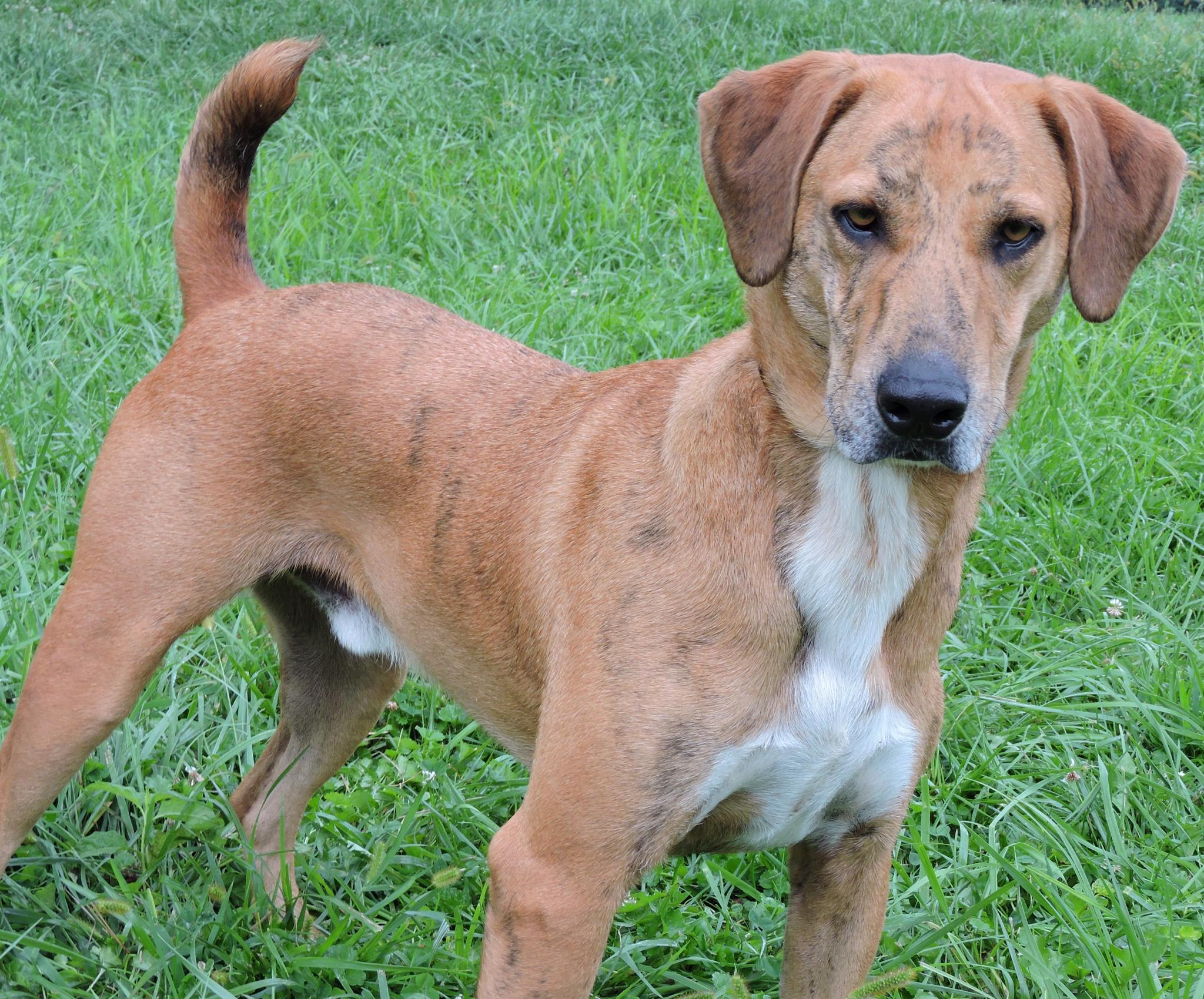 Buddy – Pal, Chum, Partner, Friend, Bestie. That about sums it up for this handsome boy. Like a good friend, Buddy is ready for an adventure whenever you are.
If you're looking for someone to take a long walk with, Buddy's your guy. Need a pal to settle down and watch a movie with, you can count on Buddy. Want to learn some dog training techniques, Buddy would jump over the moon for you (and a hot dog!).
Buddy has tons of energy and needs a family that enjoys being active every day. Plenty of play time and long walks will make him very happy. He'd make a great hiking partner. Buddy is a bit of a free spirit and has been known to go exploring on his own, so a secure fence is in order.
Approximate age – 4 years