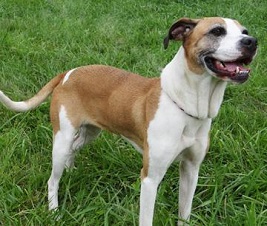 Lady – We weren't sure if Lady would live up to her name when she first arrived.  Caught by Animal Control, she was terrified of everyone and everything the first day. 
Fortunately, it didn't take long for Lady to learn to trust the kennel staff.  Now, she's best friends with the staff, volunteers and other doggies!
Lady now seeks out human attention and loves to be petted.  She's even so good with other dogs, that we are using her to help other dogs come out of their shell and learn to play. 
Refined and gentle-mannered, Lady epitomizes the definition of a lady.