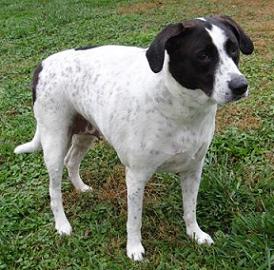 Rosie – From morning 'til night, Rosie's tail is in motion.
She wakes up from a nap and her tail is wagging. She goes for a walk and her tail is wagging. She gets a treat and her tail wags. Even in her sleep her tail wags!
Rosie is a fun girl that enjoys chasing balls and can entertain herself by tossing it in the air. Not an overly active girl, she'll sit quietly for a pet and does enjoy her naps.
She came in a little on the plump side, so she's on a diet to get her trimmed down.
Rosie will enjoy being with a semi-active family that will give her lots of attention.