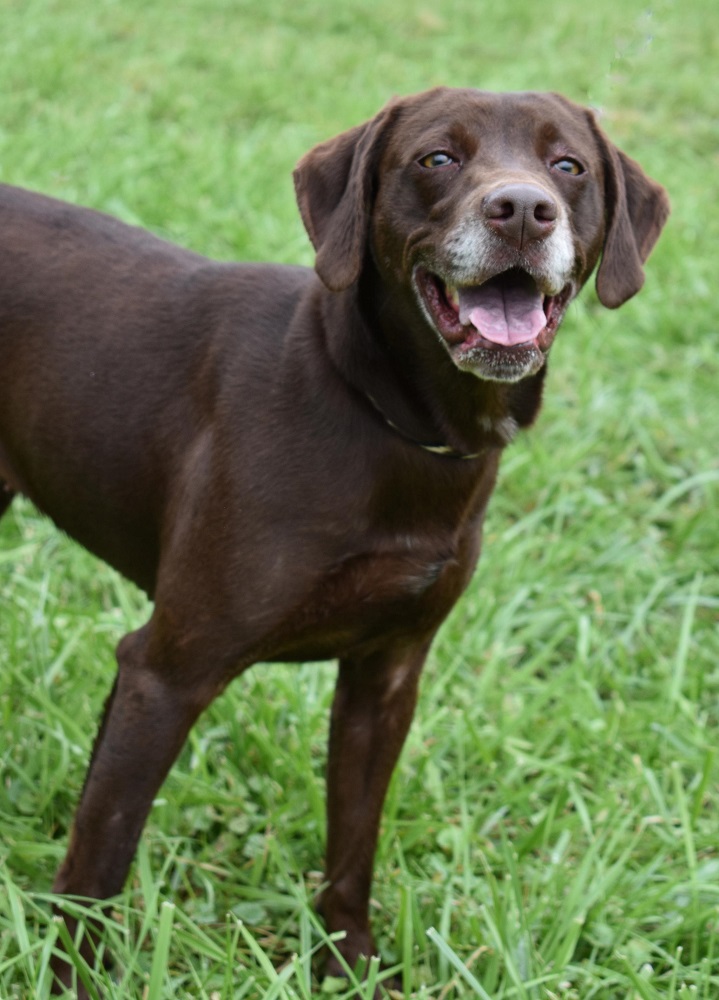 Harper – She's one of the most self-assured, confident girls around. She eagerly works for treats and will sit in a split second when asked. She is great at entertaining herself, either by exploring solo, or by tossing a ball in the air and chasing it all on her own. The funniest thing we've seen Harper do is "army crawl" with a ball in her mouth.
Harper also loves to go for a walk and gets so excited that she sometimes pulls. That should be easy to train because she is so willing to work for a treat. Harper uses her play time to check out everything, by smell and by sight. Nothing gets by her, and she eagerly takes it all in. Harper will be a good fit for an active family looking for a smart, independent dog to include in their lives.
Approximate age: 3-4 years.