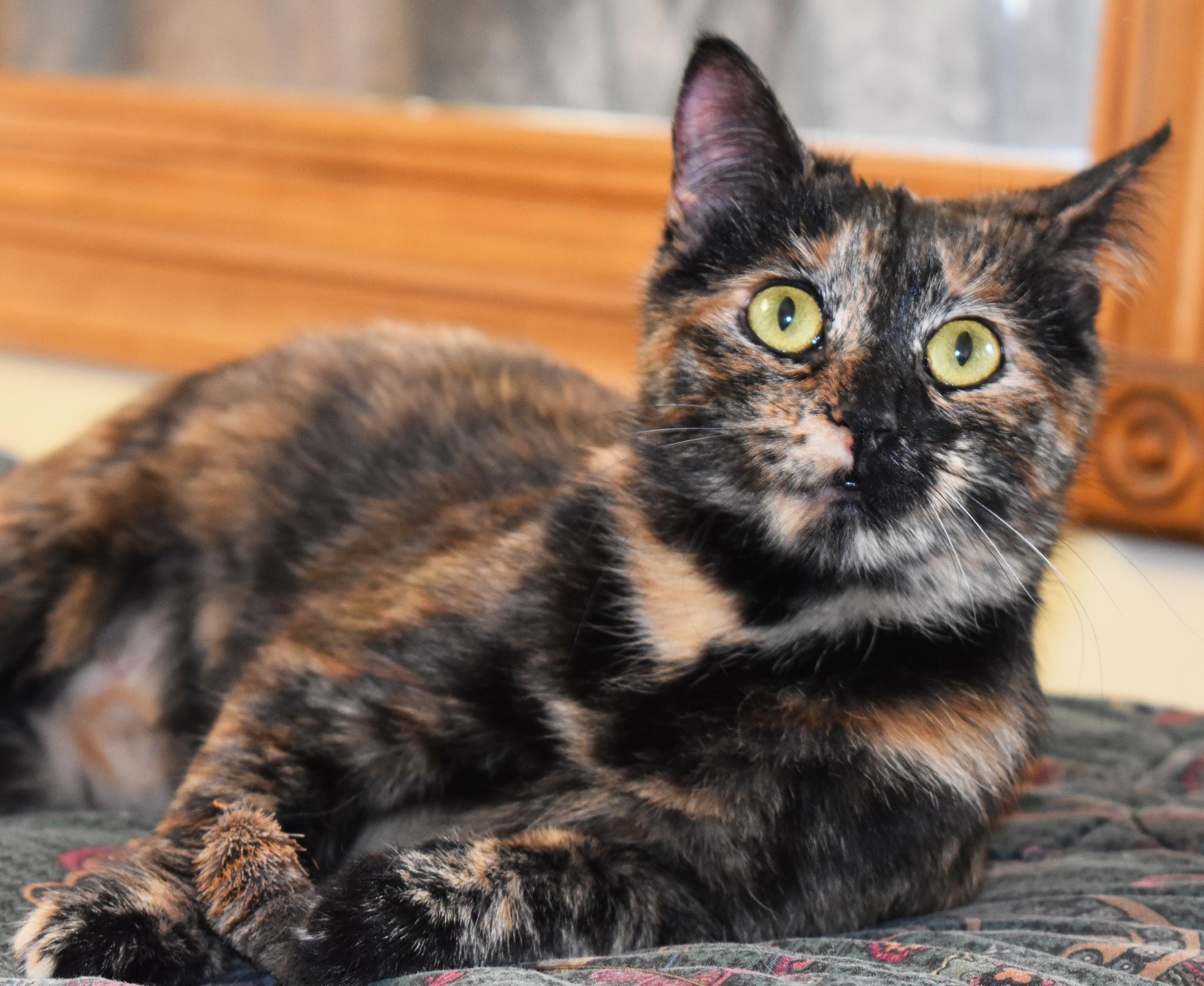 Mia – Sweet mama Mia is a dancer, mouse catcher, and cuddle cat all rolled up into one super-sweet kitty. She loves her cat dancer toy and will jump high to catch it in mid-air. She'll chase her mouse on a string for hours, stalking and pouncing time after time. She even gives her kitten Dale a run for his money.They love to play together in their foster home.
After all that playtime Mia is happy to curl up on the couch for a long cat nap and lots of pets and scratches.She likes to snuggle if you've got the time.
Mia's a beauty inside and out – simply purrfect!