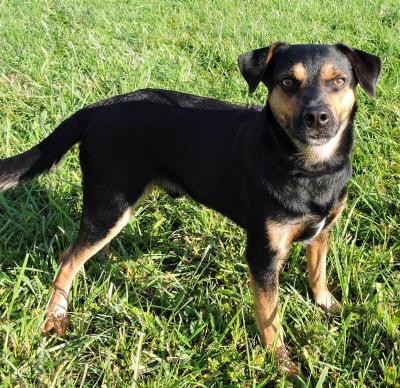 Brownie – Everyone loves a brownie and our Brownie is as sweet as those tasty, chocolaty treats!
At about a year old, Brownie has all the enthusiasm for life that pups have. Whether he's  chasing balls or playing with other dogs, his high-energy excitement is contagious. He's generous with his kisses and his tail wags constantly when getting attention. He'll even try to climb into your lap if you'll let him!
As a youngster, Brownie has a lot of energy and would love a home where he gets plenty of play time and exercise. Then he can spend his evenings by your side, content with the world.
If you're looking for an easy dog to love, come visit Brownie. In the meantime, watch him in his action video.