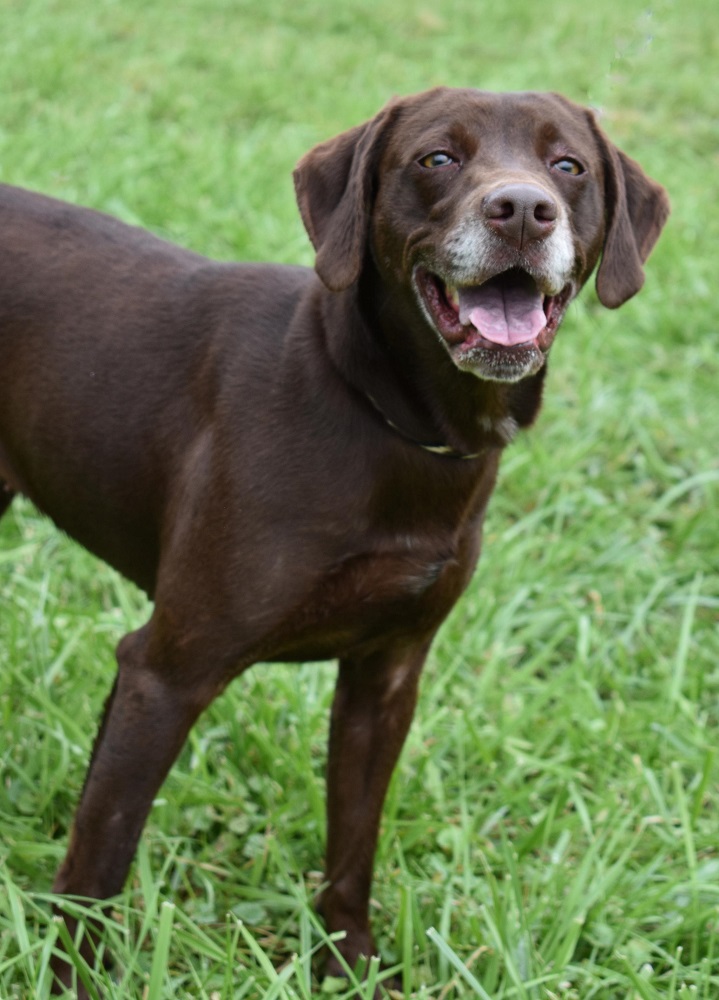 Harper – Quite the beauty, Harper is one of the most self-assured, confident girls around. She eagerly works for treats and will sit in a split second when asked. She is great at entertaining herself, either by exploring on her own, or by tossing a ball in the air and chasing it all on her own. The funniest thing we've seen Harper do is "army crawl" with a ball in her mouth.
Harper's love for treats should make her easy to train. She could use some lessons on walking without pulling, because she gets very excited about her walks. Harper uses her play time to check out everything, by smell and by sight. Nothing gets by her, and she eagerly takes it all in.
Harper will be a good fit for an active family looking for a smart, independent dog to include in their lives.