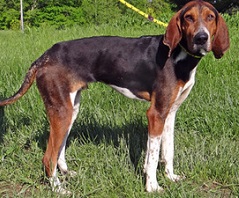 Timmy – Handsome Timmy!
This sleek, charming, good-looking dog is a joy to be around.
Timmy's very loyal and playful and absolutely loves to have human companionship. He's looking for an active family to join.
He loves playing outside during the day, but is just as happy to curl up at your feel to watch TV in the evening.
Timmy will make someone a fantastic companion.