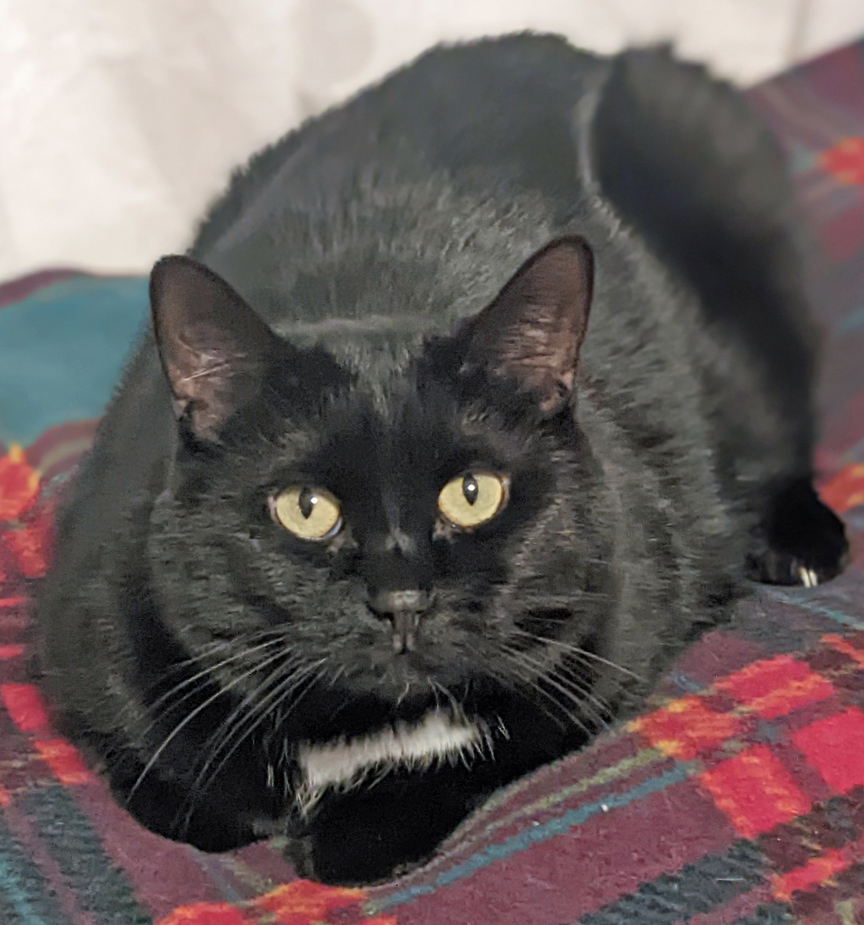 Having Aspen in a foster home has been terrific for her. She is so much more relaxed in a home than she was at the shelter. Look what we've learned about her so far.
Watching bird videos on TV is so entertaining! You can see her eyes dart back and forth as the birds move across the screen and she will reach her paw out to "catch the birds! She would really enjoy a comfy bed in a window sill with a bird feeder right outside. Aspen would be forever grateful to a family who could provide lots of bird tv or a real live bird feeder.
Cat treats are awesome! And they are a great way to gain Aspen's trust and provide some exercise. Throw one to the left and off she goes to get it, then one to right and away she goes. It's fun to see how she watches to see what direction the next treat is going.
She is a reserved, independent, lovey-dovey kitty. It takes a little while for Aspen to warm up to new people. She might be a bit standoffish when she first meets you, but once you gain her trust, she likes to show her affection by rubbing against your legs. She enjoys pets from her close friends who can pick her up and cuddle her, but when she's had enough, she'll hop down and go on her merry way.
Aspen is a sensitive girl and startles easily. If something is amiss, she'll find a hiding spot until she feels safe. She's not too sure about toys, but is learning that the laser mouse is fun. It will be rewarding for a family to slowly introduce her to new toys and watch her blossom into a more confident kitty.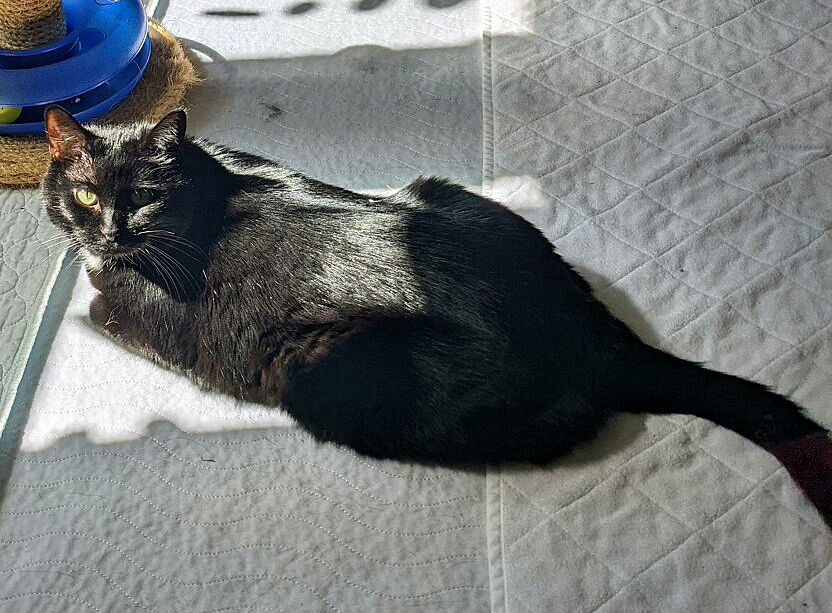 Aspen is looking for a quiet, patient family to give her the one on one attention she deserves and to help her feel safe and confident in her new home. Oh – and don't forget the bird tv!
Aspen is eligible for our Foster to Family program which means you can take her home for up to 2 weeks to see if she is the perfect pet for your home before officially adopting!
Stop by the shelter to learn more about her or the Foster to Family program, or complete an online application and a staff member will follow up to answer any questions. www.bchumane.org/adoption-application/