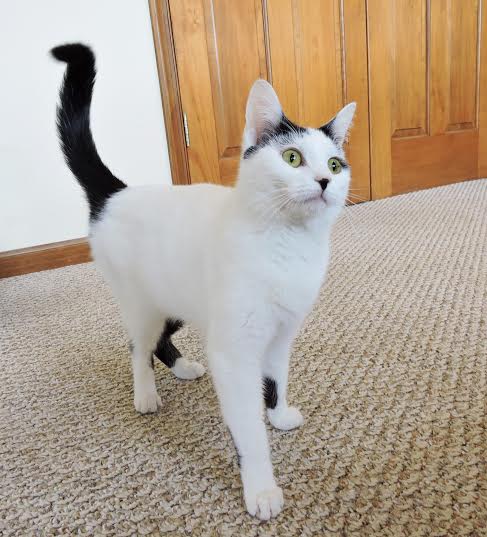 Joule – If there's a lap in the house, that's where you'll find Joule!  Anyone's will do and he doesn't care if you wiggle and fidget, he'll make himself comfortable, as long as he's close to a person.
And if there is no lap available, he'll be happy to play a game of pounce with you.
Joule delights in being around people.  He'll even meet you at the door when you come home.  Perhaps he learned that from the dogs he was fostered with. He insisted on being their best friend.
Although he has been diagnosed with feline leukemia virus, Joule is healthy and happy.  He will need to be in a family without other kitties, unless the other kitties also have the virus.  Feline leukemia virus is not contagious to people, dogs or species other than cats.
Joule is in a foster home, so call the shelter to make an appointment to meet him.