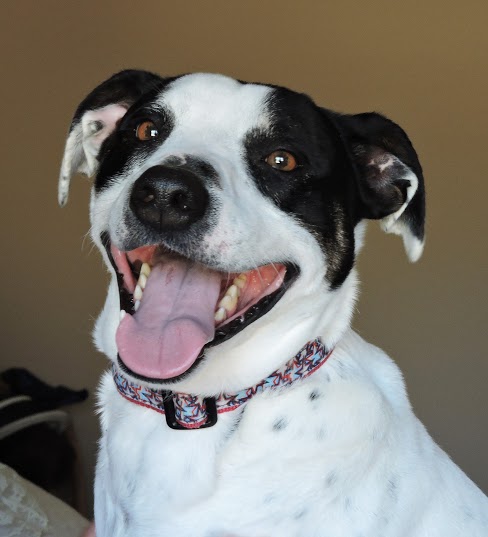 Monty's a homebody…without a home, or a buddy.  His philosophy is "to know you is to love you."  All he wants is the chance to be comfortable in a home with his own people to love. He's been waiting patiently for over a year for his buddy to come along.
To Monty a good time is a leisurely stroll around his fenced-in yard, stopping to smell the flowers along the way. He'll play some games if you'd like, or he'll just relax by your side in the sunshine and keep you company. He might nudge you for a quick belly rub now and then. One of his favorite activities at the shelter is to just lie on the picnic table watching the world go by, content with his own thoughts.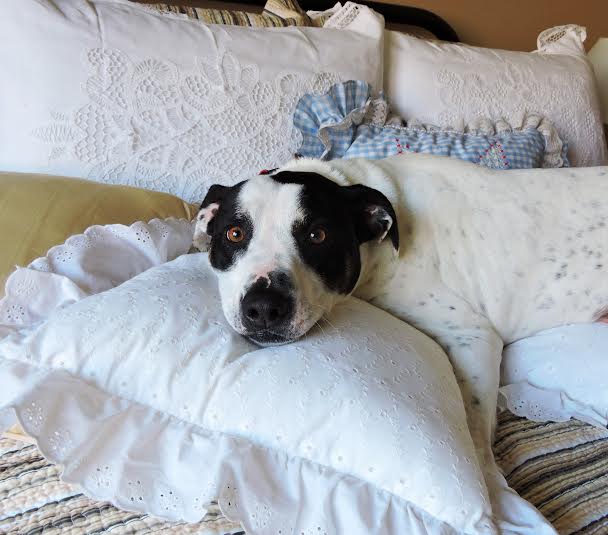 Inside, Monty likes to snuggle on the couch, maybe with his head in your lap, or curled up under a blanket together. Or he'll happily rest on his own bed, settling in with a big happy sigh, content to be safe and warm. He doesn't expect constant attention.
As much as he loves home, Monty doesn't shy away from small adventures. He's happy to go on car rides and loves walking in the woods or splashing in the creek. Since he walks so nicely on a leash, these adventures are fun for Monty and his companion.
At the shelter, the highlight of Monty's day is when a trainer shows up with a pocket full of treats.  Monty becomes super focused and will sit, go to his bed, lie down, tap your hand, anything to earn their praise (and a treat)!  And after the training session, those belly rubs are heaven!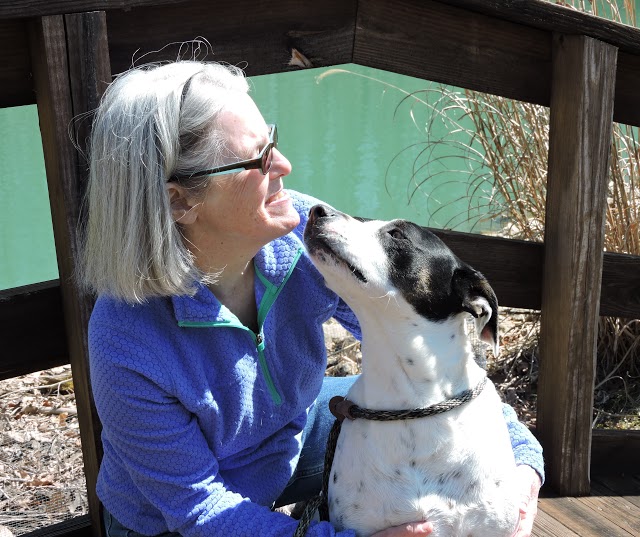 Monty knows how to turn on the charm, too. Just wait until he flashes, you one of his big, goofy grins, or gazes up at you with his deep, soulful eyes until your heart melts. He'll look at you like you're the only person in the world and you'll know you're very special.
A sweet, easy-going boy, Monty dreams of being in a quiet, happy home. He knows he's not meant for shelter life, where so many people come and go. Monty believes that life is meant to be lived in close friendship with a few people. He doesn't care about being "most popular." In fact, he's selective in his choice of friends, so he prefers introductions to strangers to be limited and handled sensitively.
Help us find this homebody a homebuddy.  Please share his story with all your friends and help Monty get home.
Watch Monty in action in his video. You won't be able to resist this sweet boy.