Shoppers in local Brown County stores may be greeted by a different kind of hello from now on.
In fact, it might sound more like "meow!" as the shop cat trend is now seen in several Nashville locations including B2 Gallery, Hesitation Point Bicycles, Amy Greely Studio, the Calvin Place Shops, Sleepy Cat Studio, and the Farmer's Insurance Agency.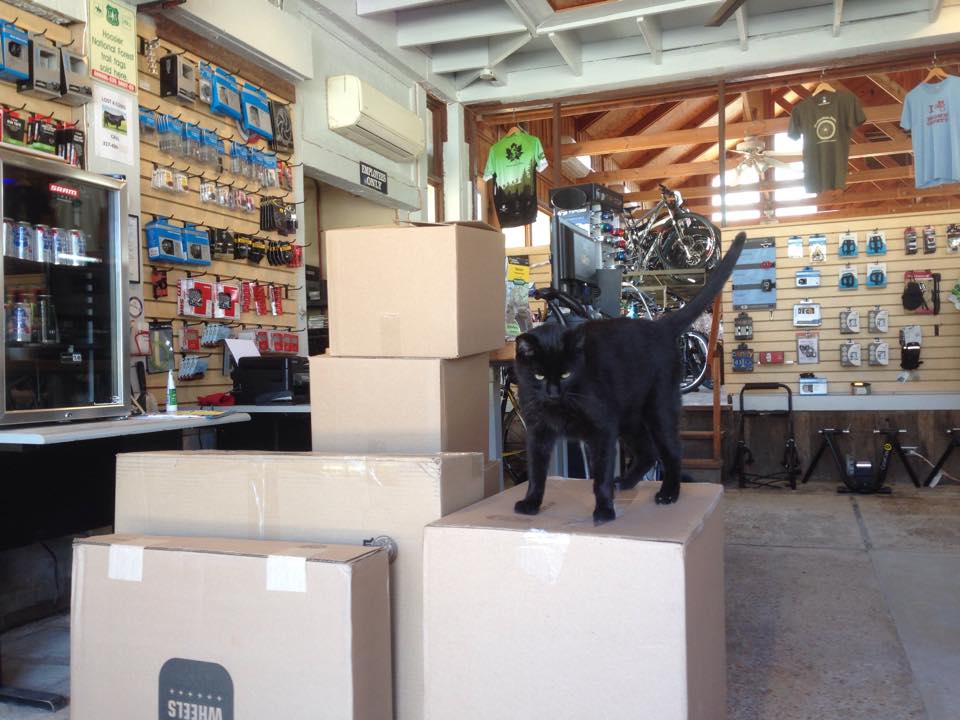 At Hesitation Point Bicycles on State Road 46, owner Tad Armstrong, adopted Homer from the Brown County Humane Society after his wife, a former manager at the shelter, suggested they foster cats in an effort to help them get adopted.
"We took Homer as a foster, hoping someone would see him at the shop and want to adopt him, then we'd take another foster and start the process again," said Armstrong. "It wasn't more than a couple of days before we knew Homer belonged at the shop."
Shop cat owners have all agreed that customers enjoy seeing and interacting with the felines.
"Homer is extremely popular," said Armstrong. "Customers love him and many people keep coming back just to visit with him."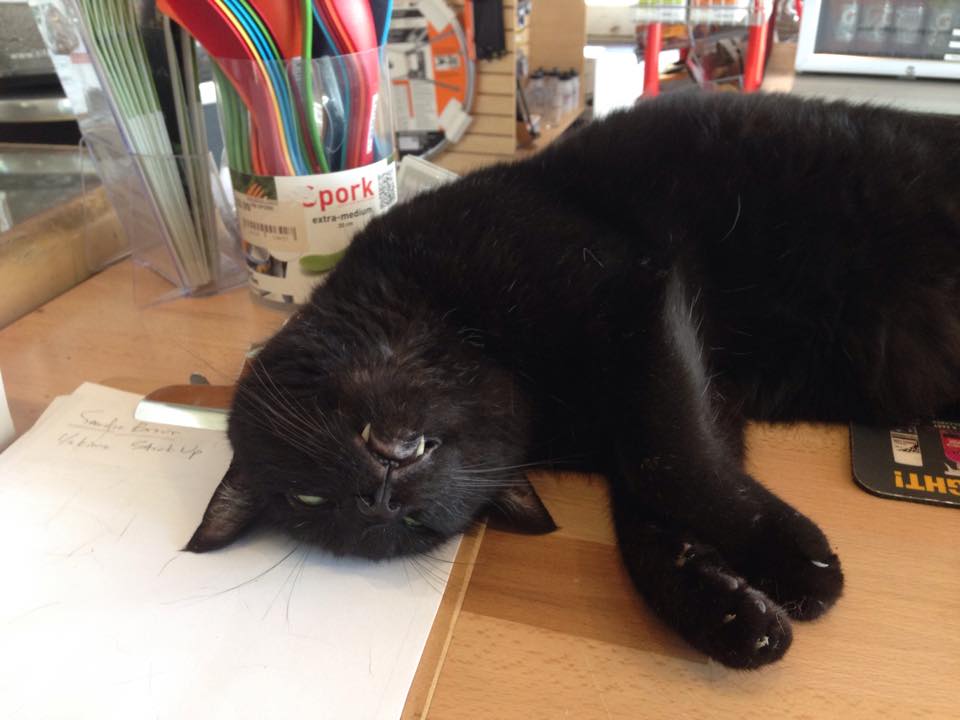 One of the biggest challenges with owning a shop cat is dealing with their regular cattitude. For Homer, he likes to be "right in the middle of whatever you're trying to do."
For Armstrong, having the companionship while at work makes up for the attention hogging.
"The best thing about having Homer at the shop is that he's one of my best friends and he's always with me while I'm at work," said Armstrong. "He loves to sit on my lap while I work on the computer and I love his company. He's the best."
Photos of Homer provided by Hesitation Point Bicycles.
——–
In 2016, Christina McGinley decided she'd like to adopt a cat for her office in Nashville. Her space at the Farmer's Insurance Agency on East Main Street had plenty of room and she thought it was an opportunity to provide a home for a cat that she couldn't add to her already large group of animals at home.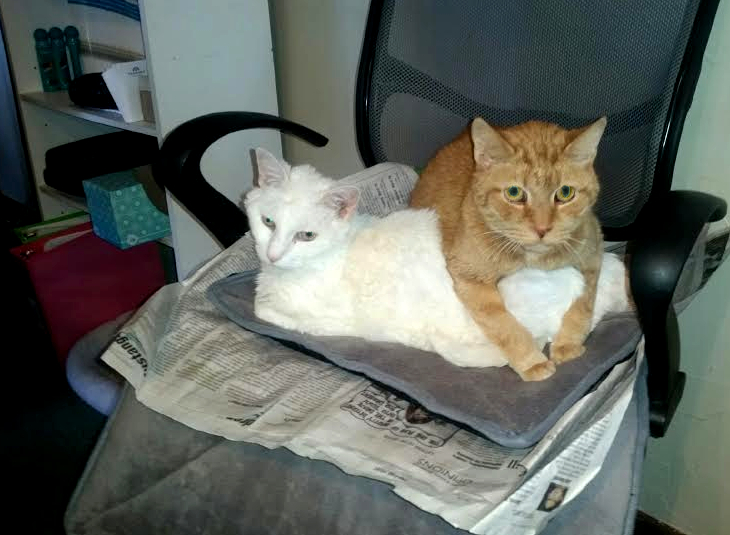 When she came to the shelter, she fell in love with Noogie, a scraggly orange senior cat with a big personality. The rest of the family fell in love with Artemis, another senior boy who'd had a rough time before being rescued. Fortunately, there was room for both and Noogie and Artemis quickly became the new office cats.
Noogie's preferred location was on Christina's desk, so she compromised with a bed for him right next to her. Artemis enjoyed taking over the desk chair in the lobby, where he could be sure to greet every customer.
———–
If you're interested in adopting a shop cat or curious about fostering a shop cat, reach out to us at 812-988-7362 for more information.