Our Cat of the Week is Mumm!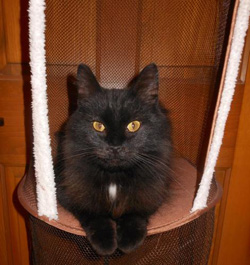 Mumm here. I'm named after the flowers because everyone thinks I'm just as sweet and pretty. I also arrived with my 2 kittens, who have turned out to be wonderful boys. (I'm so proud!)
I'm a gentle quiet lady who gets along with everyone. I love bumping my head against you to let you know that I really really like you. Even though my fur is medium-length, it's very soft and thin, so I won't need to be brushed very often. I can take care of it myself.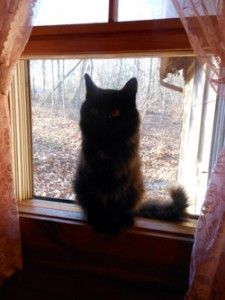 My favorite thing is to sit by the window and watch the birds or soak up the sunshine. I like to play with toys, too. I'd love a forever home with a family who will love and care for me, and in return, I'll love and care for them. I think that's a good trade, don't you?
I'm currently in foster care, so please call ahead and we can arrange a time to meet.