Our Cat of the Week is Anna!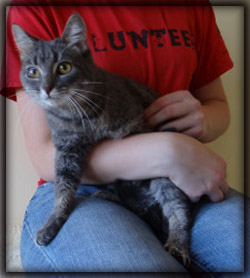 Adorable Anna here! I am the purr-fect choice for your family. Want to know why? I an a no-fuss girl. What's better than that?
Oh, I know, I'm also a sweetheart.
I do have a sister who I'd like to be adopted with. Her name is Woodina. She's a tortoiseshell and has beautiful colors.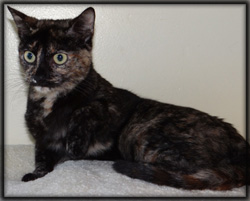 We've grown up together. She's not only my sister, she's my best friend. We play together, sleep together and eat together. We'd really like to be adopted together so we can grow old together. Wouldn't that be nice?
Watch my video and see what a sweetie I am: