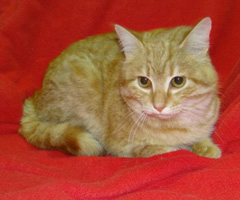 Our Cat of the Week is Alex!
Does this boy not have one of the cutest baby faces you've ever seen? This is Alex. He's a small kitty with a huge heart.
He loves adventure, especially climbing high. He is very smart, learning how to jump into his kennel at the end of the day before you even tell him to.
He really enjoys soft-spoken people and is a real joy to be around.