Our Dog of the Week is Will
My name is Will and I am playful guy.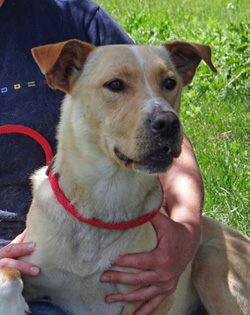 I really like to have contact with my handler–and I walk very well with little-to-no correction needed…with consistency I know I will be GREAT.
I absolutely love to play, especially with a ball. The Beagle in me is really evident when I lose my ball in the high grass and will work a grid pattern with my nose to find it.
I am a very agreeable chap and would surely blend into any household.
I am housebroken and even when I am excited I remembers my manners and will sit at your feet to get your attention.
Watch my video and you will see how smart and handsome I am!